Clint Eastwood has very little competition when it comes to being considered the master of the cowboys. He is the common denominator linking many of the best Westerns ever made, and he will forever be linked with the idea of taciturn coolness while wearing a Stetson.
He's less favourably considered when it comes to the best musicals ever made. Eastwood's one foray into the world of song and dance was the 1969 Western-musical hybrid Paint Your Wagon, in which he appeared alongside Lee Marvin.
Unfortunately for the star, that '60s outing doesn't rank among his best movies, and has received pretty poisonous reviews over the years. As Eastwood told Empire in 2017, even he isn't a fan.
"I was crazy enough to try anything. I've always been interested in music, my father was a singer and I had some knowledge of it. Although what I was doing in that picture was not singing."
In fact, Eastwood nearly stepped away from the project completely when it was rewritten and rewritten to the extent that it had moved away from the idea that had initially got him on board.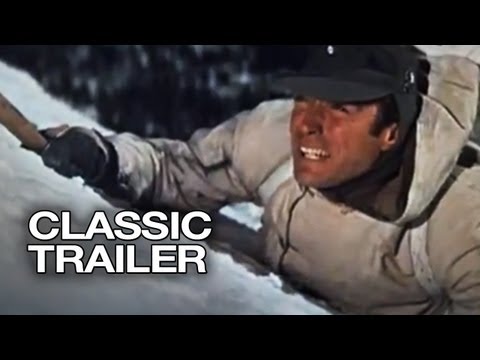 He said: "I was away shooting Where Eagles Dare, and [producer Alan Jay Lerner and director Joshua Logan] flew over and talked me back. It was much lighter. It just didn't have the dynamics that the original script did. And that was another long shoot."
Today, Paint Your Wagon is mainly remembered for Marvin's bass-voiced performance of the song Wand'rin' Star, which was a chart hit all over the world. Eastwood, thankfully for him, will have no problem allowing the movie to remain mostly forgotten.
Meanwhile, if you're after information on the new movies heading to cinemas this year, you've come to the right place. Check out our guides to the Fast and Furious 11 release date, The Equalizer 3 release date, and the John Wick 5 release date.