Bring out the cakes and party hats, it's David Webb's birthday today! Although, you might know him better as his alias, Jason Bourne. Created by writer Robert Ludlum, Jason Bourne is the titular character of a series of thriller novels — but the most notable adaptation of these novels is in 2002's The Bourne Identity, one of the best action movies of the era, featuring Matt Damon in the lead role.
Considered one of Damon's best movie roles, the Bourne Identity follows Jason Bourne as he wakes up with amnesia. But as he continues to evade the pursuit of assassins, it's a race against time for Bourne to discover his true identity and to face the danger lying ahead. The movie based on book ended up spanning four sequels in total, three of which featured Damon reprising his role as Bourne.
But how exactly did David Webb, who would be turning 53 today, become Jason Bourne? The character was born on September 13, 1970 in Missouri to Richard Webb, a senior CIA analyst and the creator of the Treadstone program — a black ops project focussed on training and deploying talented assassins.
In 1997, after joining the US armed forces, David is selected to join the Treadstone program. This is where things get a bit shady, however. In order to recruit David and ensure his commitment to the program, the CIA murder Robert with a false flag car bomb.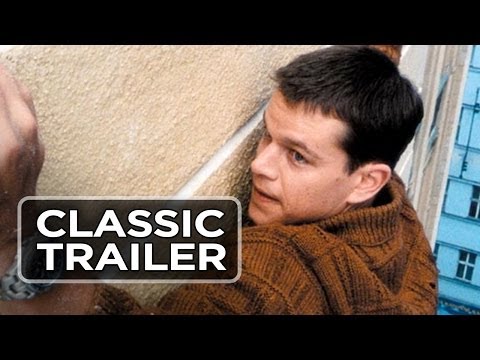 His father's death, which he doesn't know is the doing of the CIA, encourages David to approach the organisation, and he ends up being trained to join the Treadstone program (which involves torturous methods, like waterboarding).
At the end of the training, he is given the identity of Jason Bourne, and his former identity as David becomes classified. And the rest, as you know, is history depicted in some of the best thriller movies ever — until Jason ends up getting amnesia and forgetting who he is.
You can watch The Bourne Identity on streaming services Apple TV Plus and Amazon Prime Video now, but if you'd prefer to watch some of Damon's new movies, check out our guides on how to watch Oppenheimer and how to watch Air. You can also read our feature on why we should put some respect on Matt Damon's name, or keep the thrills going with our guide to the best thriller series.