James Cameron is, famously, not opposed to sequels. In fact, the first movie he directed, Piranha II: The Spawning, was a sequel. From then on, James Cameron directed one of the best science fiction movie follow-ups Aliens, and has produced plenty of Terminator sequels and prequels over the years.
Oh, and the latter half of his career has basically been dedicated to the onslaught of Avatar continuations. So, yeah, the man likes a sequel. Therefore, it shouldn't really be a surprise that the Cameron-penned Alita: Battle Angel is returning to our screens. But it was unexpected to hear that we're getting two.
The news came in the strangest of ways, with Cameron discussing the listing of his ranch. During an interview with Forbes about the property, Cameron made passing mention of his current projects, saying: "And on Avatar, I'm working in Wellington and Los Angeles. And on the new Alita: Battle Angel films, I'll be working in Austin, so it just didn't make sense for us anymore."
Hold up. Films? That's right — we now not only have confirmation of one other Alita: Battle Angel movie, but two. Terrific news for fans of the first 2019 action movie, which was written by Cameron. The movie was actually directed by Robert Rodriguez, a frequent Quentin Tarantino collaborator and the man who brought the Spy Kids franchise to our screens.
Alita: Battle Angel was based on the manga series by Yukito Kishiro, and followed the story of Alita, a cyborg who must undergo a journey to rediscover who she is after losing her memory. It starred Rosa Salazar alongside Christoph Waltz and Jennifer Connelly.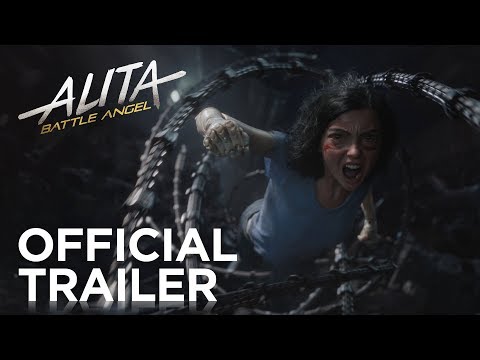 To this day, it's Rodriquez's highest-grossing film and has earned over $400 million at the global box office. Safe to say, we're pretty psyched to see how well the sequels do, considering they've got quite a high bar to live up to.
We'll be sure and keep you updated on all Alita matters, starting with our guide on the Alita Battle Angel 2 release date. For more on the best James Cameron movies in the meantime, check out everything we know about the Avatar 3 release date.
You can also get to know the Avatar 2 cast! And why not enjoy a blast from the past with our Titanic review? Come to think of it, we've also got an Aliens review, too. You can also take a dive into all the new movies that'll be out this year, and take a look at what we consider to be the best movies of all time.