What are the best Quentin Tarantino movies? Quentin Tarantino is one of those directors who – no matter if you love or hate their work – demands that their movies are seen.
At the very forefront of Hollywood, pressing forward with mainstream non-franchise classics, Tarantino is regarded by some as one of the best directors of the modern day with his commitment to originality and style. He has his detractors of course (whose biggest criticism is often that his action movies are too gratuitous, or that his drama movies are too self-indulgent), but ever since his '90s movie Reservoir Dogs Tarantino has also commanded legions of fans.
With ten movies currently under his belt, Tarantino is currently developing his final feature film: The Movie Critic. We don't know much about it yet, but we do know a lot about Tarantino's other movies. So, here's our ranking of Quentin Tarantino's best movies.
Quentin Tarantino movies from worst to best
Death Proof
Kill Bill 2
Inglourious Basterds
Kill Bill
Django Unchained
The Hateful Eight
Reservoir Dogs
Once Upon a Time in Hollywood
Pulp Fiction
Jackie Brown
Death Proof
If there's one Quentin Tarantino movie you've never seen, it's probably this one. Death Proof follows the story of a murderer and stuntman who targets women with his 'death proof' cars. If the premise sounds shakier than usual for Tarantino, that's because is absolutely is.
Wonky pacing and over-extended dialogue make Death Proof a bit of a slog, even while there is still fun to be had amid the action. It's not necessarily that Death Proof is bad as such, but it isn't very good either.
Kill Bill Volume 2
Quentin Tarantino considers Kill Bill 1 and Kill Bill 2 to be one movie. But, they're not: and Kill Bill 2 is sadly inferior to its predecessor. There isn't much in it, and don't get me wrong: Kill Bill 2 is still pretty great. It's just that it adds more heaviness (in plot, exposition, and unnecessary dialogue) which prevents the movie from hitting the heights of Kill Bill 1, which is more agile and exciting in just about every way.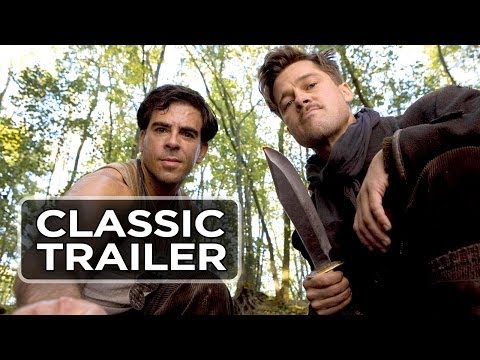 Inglourious Basterds
With its extreme violence, powerhouse performances, and impossible tension, there's no denying that Inglourious Basterds is very entertaining, and a very good time. That's the thing about Quentin Tarantino: even the movies towards the bottom of his filmography can still be great.
But it's also one of several examples of Quentin Tarantino taking a borderline fetishistic fantasy and translating that onto the big screen. It's silly, and this war movie's interaction with the real-life history of World War 2 sometimes misses the mark.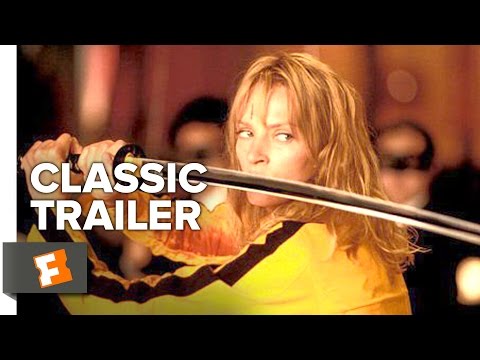 Kill Bill Volume 1
Better than its sequel, Kill Bill is an audacious martial arts movie romp. It's a straightforward revenge thriller, and an essentially perfect one at that. The technical level on display in this movie is a sight to behold and, of course, it has one of the best needle-drops of all time.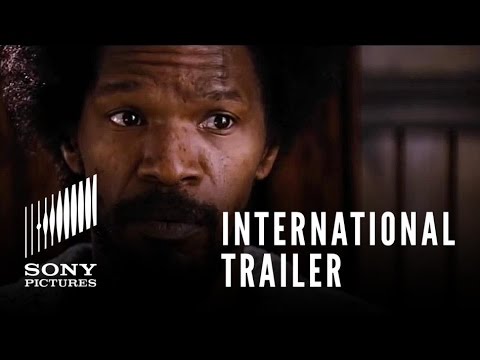 Django Unchained
In theory, Django Unchained is one of the director's very best movies (as well as one of his most Quentin Tarantino movies, in all its self-indulgence and brazenness). Stellar performances from every single cast member and an inconceivable fearlessness propel it through its runtime – which is too long – from jaw-dropping set-piece to jaw-dropping set-piece.
In reality, it's also one of his movies which makes it clearest that Quentin Tarantino could sometimes do with someone to restrain him. A firmer hand steering him in the right direction with this one would have served him well.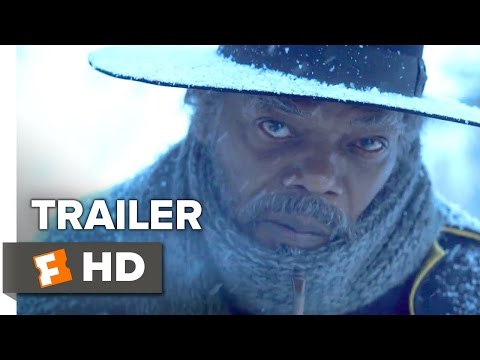 The Hateful Eight
The Hateful Eight is absolutely solid. It has a great cast, great dialogue, and great action. What more could you want from a Quentin Tarantino movie, really?
Its period settings lends a lot of atmosphere, as does the oppressive weight of the blizzard outside. In fact, this is perhaps the only Quentin Tarantino movie that could arguably be on out best alternative Christmas movies list. It might not be the most flashy, but it's still absolute quality.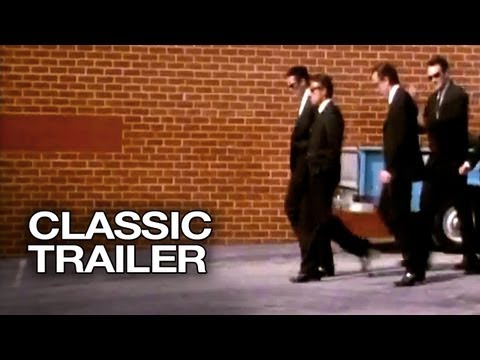 Reservoir Dogs
The one that began it all. Reservoir Dogs is a stunningly impressive feature debut, but one that lacks the refinement that Tarantino would go on to achieve.
However, this also lends a raw, untamed quality to the movie which is arguably to its benefit. Snappy and cutting, Reservoir Dogs will always be remembered for its shocking violence and dialogue which are immediately recognisable as Tarantino trademarks.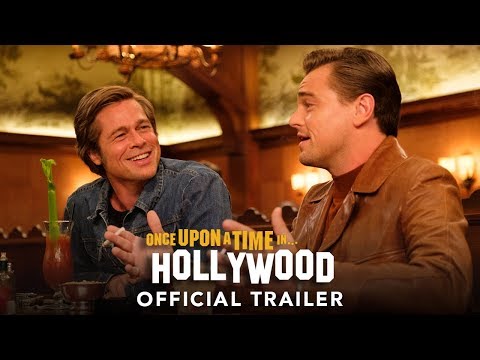 Once Upon a Time in Hollywood
Tarantino's most recent movie, Once Upon a Time in Hollywood brings together a titanic leading trio of Leonardo DiCaprio, Margot Robbie, and Brad Pitt. The movie looks back at the 'Golden Age' of Hollywood (a notion that is deceiving) while telling the story of a woman who becomes ensnared in the clutches of the Manson cult.
It's audacious, funny, and nostalgic (but also critical of the past). It has every hallmark of a Tarantino movie, and a truly great one at that.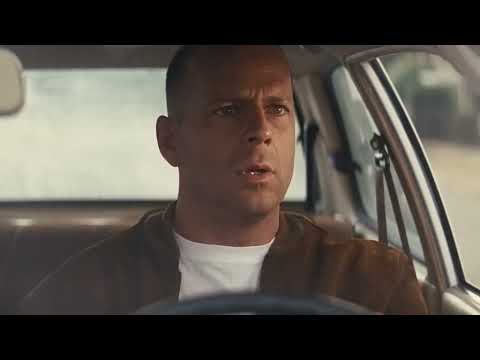 Pulp Fiction
Pulp Fiction is, of course, the Quentin Tarantino movie. With his second movie, the director created an instant classic that is rightly regarded among the best movies of all time. Without any doubt, its screenplay in particular is Tarantino's best.
That writing is supported by a phenomenal cast and an enticing mixture of mystery, enthralling dialogue, and action. It's the perfect execution of what it wants to achieve, and Pulp Fiction would be a worthy pick for the director's best movie. It just doesn't happen to be our pick.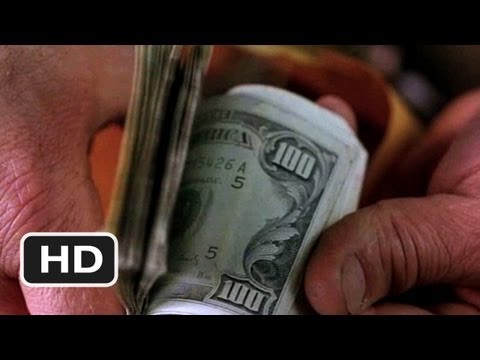 Jackie Brown
Jackie Brown is undoubtedly Quentin Tarantino's least bombastic, most restrained movie. Contrasted with the likes of Inglourious Basterds or The Hateful Eight, it's a quieter, slower movie which – as the title suggests – has a much deeper focus on a single character.
With Tarantino's glittering screenplay, that focus pays off. Pam Grier gives a powerhouse performance as Jackie Brown, as the story of this crime drama twists and turns perfectly. It still has all the flair and sharpness that you expect from a Tarantino film, but it was here that he truly perfected his style, with the help of a little restraint.
That's it on the best Quentin Tarantino movies for now. For more cinema history, take a look at our guides to the best Denzel Washington movies and the best Steven Spielberg movies. Or, keep up to date with our handy guide to all the new movies in 2023.