Will there be a Jack Ryan season 5? Over the last five years, Jack Ryan's been blowing up Amazon Prime Video both literally and metaphorically, but Jack's time may be at an end.
In case you've never seen the show, it follows the Tom Clancy character Jack Ryan (John Krasinski), a CIA analyst who, despite his best attempts to stay behind the safety of his desk, ends up going on numerous dangerous missions to save the world. Unfortunately, despite it being one of the best Amazon Prime shows, Jack Ryan season 4 is reportedly the last chapter of John's TV adventures.
Still, it's 2023 — we know that surprise renewals happen all the time, especially for thriller series like Jack Ryan, which have a huge fanbase. So will there be a Jack Ryan season 5?
Will there be a Jack Ryan season 5?
No, there will not be a Jack Ryan season 5 because the plan seems to have been to make four seasons from the beginning. How do we know that? Well, when John Krasinski signed on to Jack Ryan, he committed to doing four seasons of the show, which suggests this was part of a plan.
That's the out-of-universe explanation, though. In-universe, we're not getting any more international adventures because Jack needs a break after the beating he took in season 4. Still, the Ryanverse will continue with Ding Chavez (Michael Peña) as the main character.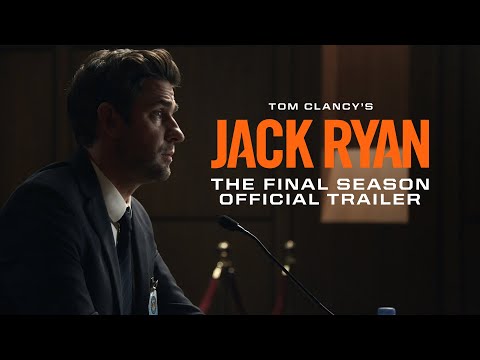 Krasinski seems ready to move on as well, not that he's not enjoyed playing Ryan; it turns out that playing Tom Clancy's most famous creation was something of a dream job for him.
"The whole experience, to be really honest with you, has been surreal," he told Entertainment Tonight. "Because, as a kid, Jack Ryan was my favorite character in the books and the movies, and the fact that I got to play him for five minutes – let alone five years – is amazing."
"It really is true when everybody says it takes a huge group of people to make anything, but to make something good, it takes a huge group of talented people," he continued. "So we had the most amazing crew, writers, producers, and then this cast! We really did create a family on this show."
If you love great shows like Jack Ryan, then you should check out our list of the best TV series of all time. We've also got a list of everything new on Prime Video so you can find something new to fill the Ryan-shaped hole in your life.
Finally, be sure to check out our guides breaking down everything you need to know about the Severance season 2 release date, the House of the Dragon season 2 release date, and the Andor season 2 release date. We're really living in a golden age of TV, aren't we?