What's the Island season 2 release date? The South Korean web series proved to be something of a hit when it was released on Prime Video in 2022. Based on the graphic novel, it was an apocalyptic drama that hooked fans from the get-go.
Island follows the story of an island (obviously), Jeji, on which evil dominates, and when Won Mi-ho finds herself banished to its mysterious locale, she must team up with the others there to try and take down the darkness. As far as the best thriller series go, it gave fans what they wanted: a fight against pure evil in a unique location. Honestly, it's giving Lost vibes.
But can we expect to see another season new on Amazon Prime anytime soon? What will a continuation of the horror series look like? Read on for everything we know about the Island season 2 release date, cast, plot, and more.
Island season 2 release date speculation
Island season 2 hasn't been announced, so there's no release date confirmed, but we expect another season would likely drop in late 2024 if it does get greenlit.
Things get a little complicated when it comes to seasons of Island compared to some of the other best TV series around. For one, the first season was split into two parts, with the first being released in December 2022, and the second following in February 2023.
This means that some count each part as a season, and refer to the newest potential season as 'season 3'. With us so far? Well, for the sake of clarity, we'll be referring to the future season as season 2.
Regardless, there's no season 2 confirmed or in the works yet, meaning it'll take at least a year to get something filmed and sent out. With this in mind, 2024 seems like a realistic goalpost. We would also expect the season to be split into two parts, much like the first.
Island season 2 cast speculation
Island season 2 would likely see the main cast returning to continue their quest to defeat evil.
This means that Kim Nam-gil, Lee Da-hee, and Cha Eun-woo should all be back for more, especially since season 1 very much had an open ending for these guys.
Here's the expected Island season 2 cast:
Kim Nam-gil as Ban
Lee Da-hee as Won Mi-ho/Wonjeong
Cha Eun-woo as Priest Johan
Sung Joon as Gungtan
Park Geun-Hyung as Jongryung
Goh Doo-Shim as Geum Bak-Joo
Oh Gwang-Rok as Mi-ho's butler
Chung Su-Bin as Lee Su-Ryun
Yu Seung-Ok as Han Su-Jin
What will Island season 2 be about?
We'd expect Island season 2 to pick up on more demon-battling antics for the main trio, and would probably up the stakes in terms of how much the island threatens the future of…well, the world.
Well, by the end of season 1, Mi-ho has discovered that she is the reincarnation of a saint known as Wonjeong. Once Wonjeong is awakened it will be able to end all evil and essentially save the world. No pressure. This explains why the lust demons have been trying to kill her — to try and stop Wonjeong from awakening. It also means that she can turn Ban back into a human.
Speaking of Ban, he spent a large chunk of the season trying to protect Mi-ho, so we think that their relationship will probably deepen over the next season.
Of course, by season 1's end, Johan is forced to kill his possessed brother Chan-hee with his sword after the latter tries to kill Mi-ho, and we imagine this will form a large part of his character in season 2, since it was such a tragic event for him. (And viewers, honestly.)
Is there a trailer for Island season 2?
There's not a trailer yet, and there likely won't be until Island season 2 has been greenlit and filmed, most likely in 2024.
We'll be sure and keep an eye out for any first looks or updates. In the meantime, revisit the action with the below trailer for the first season. Scary stuff!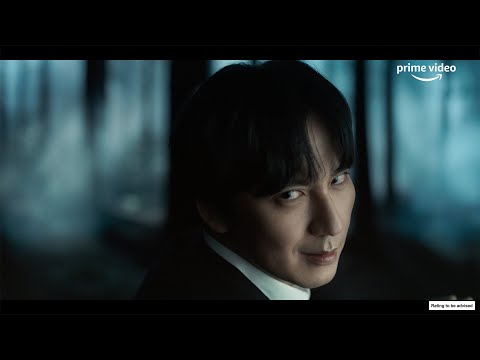 Where can I watch Island season 2?
Island season 2 will air on the TVING South Korean broadcast channel, but should also be available to stream on Amazon Prime soon after.
As we said, we think there will likely be a gap in the middle of the season, so there may be a small wait between episodes at some point.
How many episodes of Island season 2 will there be?
There will likely be six episodes or more of Island season 2.
There were six episodes in season 1, but one thing that fans have noted is that they didn't think this was enough time to truly explore the world and characters, since there's some quite deep-rooted lore surrounding the concept of the show. With that in mind, there may be more episodes confirmed down the line. Fingers crossed!
For more mysterious happenings, take a look at our guides to Hellbound season 2, and Stranger Things season 5. You can also check out our list of the best Korean movies to watch now. There's also plenty of great Amazon Prime movies out there, too.
Elsewhere, take a look at the best ghost movies and best horror movies for more scares, and see who we think stand as the best movie villains of all time.