Is Ciri now a Witcher? Minor spoilers follow for The Witcher season 3.
The Witcher is back on Netflix with season 3, and a lot of the focus is on Ciri as various factions from across the Continent attempt to capture (or kill) her for their own ends. Following on from season 2, Ciri gets continued training from Geralt and, this time, Yennefer so she can better protect herself and live up to the potential of her power.
But with her snow colored hair and skill with a sword, is Ciri a Witcher? Here's our in-depth explainer of what we see in The Witcher season 3 below.
Is Ciri a Witcher?
Ciri is not a Witcher because she hasn't been through the Trial of the Grasses. However, she has had Witcher training at Kaer Morhen, and from Geralt, and she's become deadly when equipped with a sword.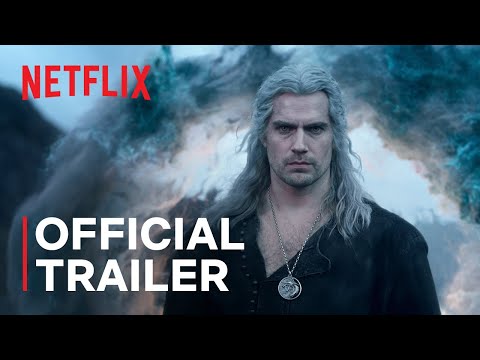 In fact, while at Kaer Morhen Vesemir nearly turned Ciri into a Witcher for real, in order to access her Elder blood. Geralt managed to stop his old mentor from doing this though, because it could have killed Ciri.
In addition, though she isn't a Witcher, Ciri also has an increasingly firm grasp of magic thanks to the tutelage of Yennefer. This is another important aspect of being a Witcher, who will use some basic magic during combat to knock their enemies back and create arcane shields.
So, in the Netflix show Ciri has the powers and capabilities of Witchers without having the physical augmentations or being able to take potions.
Does Ciri become a Witcher in the books and games?
Ciri does not officially become a Witcher in the books, even though she takes on the training, because she never takes the Trial of the Grasses and so hasn't been through the physical alterations.
In the games, one of the possible outcomes is that Ciri becomes a Witcher in name, though she never takes the genetic mutations. There are also other options in the story which see Ciri not becoming a Witcher, too.
The Witcher: season 3 volume 1 releases globally on Netflix on 29th June and volume 2 on 27th July. Read our The Witcher season 3 volume 1 review. For more Witcher content, head to our guide on The Witcher cast, and find out who was the first Witcher. Or, take a look at our guide to everything new on Netflix, before seeing our picks for the best TV series of all time. If you prefer the games, you can also check out PCGamesN's guide to The Witcher remake release date and Pocket Tactics' breakdown of The Witcher 3 characters.