Patrick Wilson has been a stalwart of two massive horror franchises for over a decade – having appeared in five movies in The Conjuring universe and four Insidious movies. For Insidious 5, Wilson has stepped behind the camera for the first time, directing as well as starring in the new movie.
James Wan and Leigh Whannell have been big supporters of Wilson across both of his big horror movie franchises, but the other person who has taken Wilson under his wing as a new director is producer Jason Blum. He explained to Collider; "We allowed for a more generous schedule. James [Wan] will tell you, the system is so screwed up because the more experience you have and the more successful you are as a director, the longer a schedule you're given, and actually, the people who need a longer schedule are first-time directors because they don't know what they're doing."
"They don't know what's gonna wind up in the movie and not. They need time to experiment. Experienced directors, they know. So I think one of the small things that we did is allow for a longer schedule for him to have because he was a first-time director"
Wan added that he fostered a similar relationship with Wilson as a new director as he had done with Leigh Whannell on the Insidious movies; "For me, it was really just being there for Patrick as a sounding board. He would just text me at all hours of the day with ideas and thoughts and stuff like that, and I would just kind of respond to him. I would get back to him with like, 'Oh, yeah, that's cool. What about this? What about that?' And we would just sort of bounce ideas back and forth."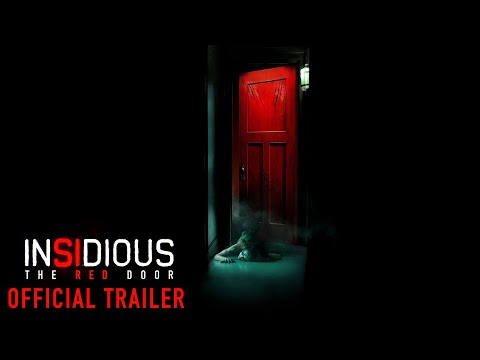 Wan continued; "That was the kind of collaboration I had with Leigh and I wanted to kind of afford Patrick that as well. Whether it was the script or the story or designing of the demons or the craft of camerawork and all that stuff, I just wanted to be there for him so that he felt like he could pretty much ask me anything if he needs anything."
If you're a fan of Wilson's horror movie work, check out our guide explaining how to watch the Insidious movies in order and the Conjuring movies, and the true story that inspired the haunted doll, Annabelle. You may also be interested in The Nun 2 release date and The Conjuring 4 release date.