When is Indiana Jones 5 coming to Disney Plus? This summer brought about the final farewell to a movie legend as Indiana Jones hung up his fedora for good with the fifth movie, Indiana Jones and the Dial of Destiny. James Mangold took up the director's chair and delivered a massive adventure movie to say goodbye to Harrison Ford's iconic hero.
If you need an Indiana Jones refresher, the Dial of Destiny sees Harrison Ford return to lead the Indiana Jones cast as everyone's favorite treasure hunter. While Dial of Destiny isn't among the best movies in the franchise, unfortunately, we explained in our Indiana Jones 5 review that it was a "poignant sendoff" for the beloved character. You don't want to miss it.
So you'll be wanting to know everything you can about Dial of Destiny's hotly anticipated debut on one of the best streaming services via Disney Plus. Fortunately for you adventurous folks, we've answered the big question: When is Indiana Jones 5 coming to Disney Plus?
When is Indiana Jones 5 coming to Disney Plus?
Indiana Jones 5 will arrive on Disney Plus on December 1, 2023.
However, the good news is that, while we wait for the House of Mouse to add the latest adventure movie to its catalog, fans can watch the Dial of Destiny on VOD services right now. You can head on over to services like Amazon, Apple, Google Play, and more to get hold of the movie as a premium purchase. Most of these services have the movie available for $19.99 if you can't wait for Disney Plus.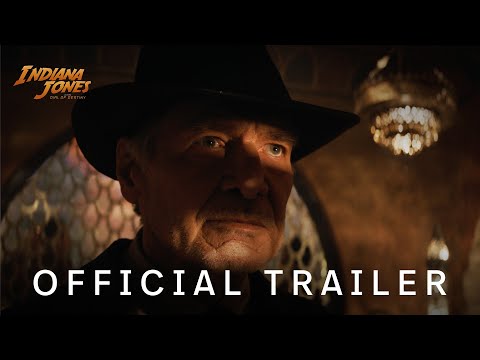 So, yes, Disney Plus subscribers still have to wait a little longer, but there are plenty of digital streaming options available if you are desperate to watch all the Indiana Jones movies in order for your next movie marathon night.
Disney has been reverting back to its pre-Covid-19 release pattern with its biggest new movies (i.e. having longer breaks between theatrical and streaming releases) and Indiana Jones 5 has had one of the longest waits yet. It took The Little Mermaid three months to come to the streaming service, but five months for Indiana Jones 5.
While we wait on more news, be sure to check out our guides going over the Indiana Jones 5 ending explained and everything we know about a potential Indiana Jones 6 release date. You can also look back in time and see why Harrison Ford originally hated the best thing about Indiana Jones.
Ford is set to join the MCU in the very near future when the Captain America 4 release date arrives. So now might be a good time to watch the Marvel movies in order once again, or alternatively check out everything new on Disney Plus this month.