Rupert Grint, who starred as main character Ron Weasley (best friend of Harry himself) in the eight Harry Potter movies has said that he found the fantasy movies, "suffocating". The Harry Potter movies ran for decade, and audiences were able to watch its central cast grow alongside the characters they played.
Following the story of Harry Potter and his friends as they navigated their lives in Hogwarts against a backdrop of threat posed by the evil Lord Voldemort, the Harry Potter movies are some of the best magical adventure movies around. Since they ended, each of the main three cast members (Daniel Radcliffe, Emma Watson, and Rupert Grint) have gone on to have their own successes within their careers.
Most recently, Grint has been active starring in the M Night Shyamalan TV series Servant, as well as the new M Night Shyamalan movie Knock at the Cabin (which you can see our thoughts on in our Knock at the Cabin review). In both of these roles, Grint has embraced a darker side in stark contrast to his time in Harry Potter.
However, Grint has said that he was unsure whether or not he would continue acting after Harry Potter, because he found the movie series to be "suffocating." In a conversation with Bustle, he shared "Potter was so full on — [filming] all year, then we'd promote the rest of the time. It was quite suffocating. I wanted a break, to reflect on everything."
He continued "It was an out-of-body experience for a while, but I think we finished at the right time. If we continued, it could've gone downhill."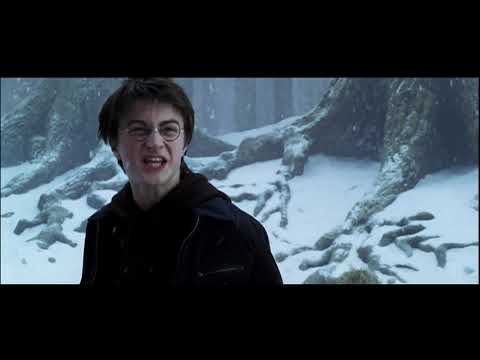 Grint's comments are a timely reminder that, even thought it might have been every young person's dream to star as a magical wizard in one of the movies, the reality is quite different and the pressures faced by the actors would have been both constant and challenging. The fact that it left Grint questioning the future of his career is a surprise, but with his great work in new movies and series like Knock at the Cabin and Servant, we're glad that he decided to stick around.
For more on Harry Potter, check out our guides on Dumbledore, the Harry Potter cast, and the Fantastic Beasts 4 release date. Or, take a look at our interview with Rupert Grint about Knock at the Cabin.
The creator of the Harry Potter series, JK Rowling, has made a number of transphobic remarks on social media in recent years. If you'd like to learn more about transgender equality or lend your support, here are two important charities we encourage you to check out: the National Center for Transgender Equality in the US, and Mermaids in the UK.