In Bruges, one of the best Colin Farrell movies, has a strange connection to the Harry Potter movies. Released in 2008, In Bruges was Martin McDonagh's first feature film, and it starred Farrell, Brendan Gleeson, Clémence Poésy, and Ralph Fiennes in the leading roles.
The black comedy movie is set, unsurprisingly, in Bruges, and follows two assassins while they hide in the city after a job has gone wrong. The crime drama movie features excellent performances from its cast, and is still one of McDonagh's very best movies, managing to balance existential sadness with unexpected humour.
So it may surprise fans of the film to learn that it shares a strange connection to the Harry Potter fantasy movie series, which is entirely based on a coincidence. That's because each of the four main cast, Farrell, Gleeson, Poésy, and Fiennes, have each starred in the Harry Potter movies.
Of course, Fiennes plays the Harry Potter villain Lord Voldemort, and is well known for doing so. Meanwhile, Gleeson and Posey have less obvious roles. Gleeson stars as ex-Auror Mad-Eye Moody, while Posey plays Fleur Delacour – fellow contestant in the Triwizard Tournament who goes on to marry Ron's brother Bill.
Farrell isn't in the main Harry Potter movies, but does feature heavily in the prequel Fantastic Beasts and Where to Find Them as evil wizard Gellert Grindelwald in disguise as Percival Graves.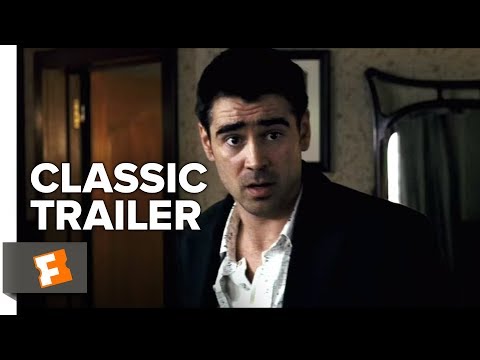 Three out of four of the main In Bruges cast starred in the same Harry Potter movie, then, three years before appearing in In Bruges while Colin Farrell eventually caught up in the spin-offs. Perhaps McDonagh watched Harry Potter and the Goblet of Fire and loved the performances, or, more likely, it's all just a strange coincidence.
Farrell and Gleeson recently reunited with each other and McDonagh in The Banshees of Inisherin, which is a major Oscars contender. For more movie magic, check out our Oscars predictions, as well as our guide to every major new movie in 2023. Or, take a look at what we know about the Fantastic Beasts 4 release date.