We now know that Harry Potter is one of the biggest movie franchises of all time, but there was a time when the words "Harry Potter" didn't immediately suggest the highest-grossing movies ever made. And during that time, one of the best directors of the 2000s said no to making one of the best fantasy movies in the series.
Baz Luhrmann, best known for the likes of Romeo + Juliet and Moulin Rouge!, revealed on a 2013 episode of The Graham Norton Show that he was offered the chance to direct the 2001 franchise opener Harry Potter and the Philosopher's Stone.
Luhrmann said no and went off to make one of his best musicals, Moulin Rouge!, instead. But, a decade or so later, he really regretted turning down the chance to direct the best Harry Potter characters.
"The first one came along, and they rang me, and while I love the pictures and the books now, then I thought 'what's that?'. And said: 'Well, that sounds interesting, but I'm thinking of doing a reinvention of the modern musical', and that was Moulin Rouge!," he said.
Luhrmann added: "So I'm an obvious idiot because I should have taken Harry Potter."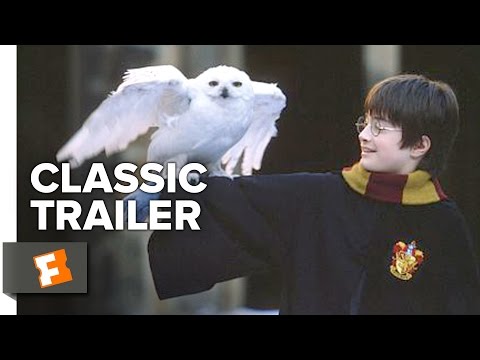 Christopher Columbus ended up directing the first two Harry Potter movies, but it's certainly intriguing to imagine how things might have been different with Luhrmann behind the camera. It would certainly have been louder and more colorful.
We've got plenty for you to read about the best movies in the Potter franchise, including a list of everyone who's owned the Elder Wand. You can also read our Fantastic Beasts 3 review and find out about the secret horror movie reference in Harry Potter.
We've also explained how to watch the Harry Potter movies in order and provided everything you need to know about new movies, including the Fantastic Beasts 4 release date and the Harry Potter and the Cursed Child release date. Or for smaller screens, find out about the Harry Potter TV series release date.