The Gran Turismo movie is about to come out, and it has a reputation to live up to. Given The Last of Us earlier this year, Gran Turismo follows a major turning point for the best video game movies, and star David Harbour believes Sony's philosophy has something to do with it.
He told The Digital Fix that Sony has the right perspective about getting the best movies out of video games. "You know, video game movies throughout the years have been extremely problematic and only recently, I feel like they've really cracked the code on them," Harbour says. "I watched The Last of Us, and I was blown away. I'm like, 'Man, this is as good as any great HBO series', so I think PlayStation is changing the game with how they approach their work."
He adds that games are where Sony sees the most return on investment, so filmmaking doesn't have as much pressure to succeed. That leads to creative choices, which can lead to some of the best action movies and new movies available.
"They took a risk by hiring a real filmmaker, not some cookie-cutter guy, to make a video game movie," Harbour says on Neill Blomkamp directing Gran Turismo. "They made those interesting choices and I think it shows in the work. It's a real movie. I mean, it's a real cinematic experience. That's a testament to the higher level video game guys going, 'We're not going to do things the way we did them in the past'."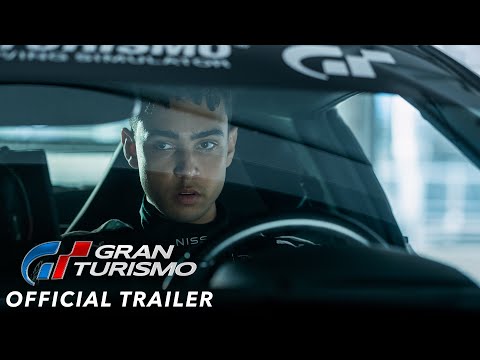 Alongside Harbour, we spoke to Archie Madekwe, who portrays Jann Mardenborough in the movie based on a true story. Mardenborough was a Gran Turismo player who eventually became an actual race car driver, a journey depicted in the sports movie.
Besides being a worthwhile underdog story in its own right, such an angle makes for an inventive look at Gran Turismo. Given than it's a driving sim, the game doesn't seem like an obvious candidate for the silver screen. The stories around the community, though? We'd probably have less bombs based on video games if more followed this example.
We have a guide on is Gran Turismo streaming so you can find out how to watch it. Have a look at our guides to The Last of Us season 2 release date, the Return to Silent Hill release date, and Super Mario Movie 2 release date for more great video game-related filmmaking.