Contrary to popular belief, you can have too much of a good thing. While the Game of Thrones spin-offs we've seen so far — namely House of the Dragon season 1 — have been a success, you only have to look at the relentless barrage of middling Marvel series to know that oversaturation can kill a franchise dead.
So, with that in mind, it shouldn't come as a surprise that HBO isn't rushing its Game of Thrones spin-offs. Speaking to TVLine, Casey Bloys, HBO's chief executive, said, "We always have Game of Thrones scripts in development. We greenlit Dunk and Egg in the spring. I wouldn't say there is anything else in that world that is close to a green light or anything, but we are always working on different scripts and ideas."
As previously announced, 'Dunk and Egg' is based on George R.R. Martin's 'Knight of the Seven Kingdoms' novellas, and follows legendary Game of Thrones character Ser Duncan the Tall. In terms of the timeline, it's set 100 years before the events of the main fantasy series. But while 'Dunk and Egg' is poised to start shooting next year, Bloys' comments don't bode well for other rumored Game of Thrones spin-offs.
The most highly anticipated one is the Jon Snow spin-off, which would feature the return of Game of Thrones cast member Kit Harrington, but if 'Dunk and Egg' is the only one ready to start production, then we probably won't be hearing of other spin-offs until 2025 at the earliest.
It's also important to remember that HBO has its hands full with House of the Dragon season 2, which is now in the post-production stage ahead of its summer 2024 release window.
The fact that there's been a writers' strike for the best part of the year also means that there realistically hasn't been anybody around to work on these spin-offs. In fact, George R.R Martin himself confirmed that the strikes led to the suspension of his multi-show deal with HBO.
"My overall deal with HBO was suspended on June 1," Martin wrote in a blog post. "I still have plenty to do, of course. In that, I am one of the lucky ones. These strikes are not really about name writers or producers or showrunners, most of whom are fine."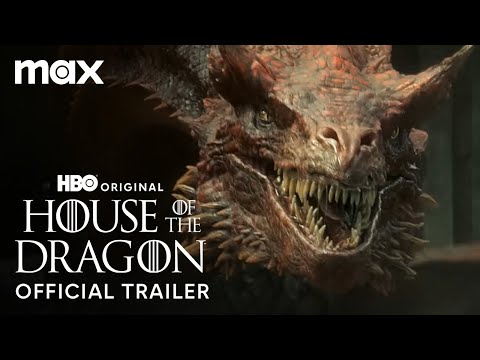 "We're striking for the entry-level writers, the story editors, the students hoping to break in, the actor who has four lines, the guy working his first staff job who dreams of creating his own show one day, as I did back in the 80s." Still, if we're being honest, this suspension might be a blessing in disguise.
Game of Thrones has set the bar high with House of the Dragon. In fact, it was one of the best TV series of 2022. If the key to getting more high-quality shows is just being patient, then that's definitely better than having HBO pump out spin-offs for the sake of it.
Because let's face it — we don't want Max to become the next Disney Plus. If this troubling year for Disney Plus shows has taught us anything, it's that quality should always prevail over quantity.
For more on the Game of Thrones universe, check out our guides to the House of the Dragon cast, House of the Dragon characters, Daenerys Targaryen, and the Targaryen family tree.