If you are a fan of Game of Thrones, you will probably be well aware of the Targaryen dynasty. In fact, the most hardened Game of Thrones aficionados will likely be clued up on the entire Targaryen family tree at this point. But, we bet you didn't know one Game of Thrones character has a connection to the world of the X-Men.
Despite its rather disappointing final season, Game of Thrones still ranks as one of the best fantasy series of all time, and arguably, one of the very best TV series of all time, period. Throughout the show, we are introduced to various despicable characters, from bloodthirsty kings and devilish queens, and some absolute bastards in between.
One such despot, Viserys Targaryen (no, not the House of the Dragon character), is played by an actor called Harry Lloyd. You may remember him as Daenerys Targaryen's brother, who meets his maker at the hands of Khal Drogo when molten gold is rather satisfyingly poured on his head.
However, if you have ever seen the show Legion, which is an indirect off-shoot of the X-Men films, you may well have seen Harry Lloyd pop up as one of the most iconic X-Men characters – Professor Charles Xavier.
It seems that, to balance out his time in the Game of Thrones cast, Lloyd felt it necessary to try his hand as something of a good guy, instead. The drama series ran for three seasons from 2017 to 2019, and told the story of Marvel Comics character David Haller, who also went by the name of, you guessed it, Legion.
Lloyd showed up for three episodes of Legion towards the end of its run, and was given the honor of portraying the man who is so synonymous with the X-Men. Suffice to say, his character in Legion doesn't suffer quite as much as Viserys, though life as a mutant is not exactly easy.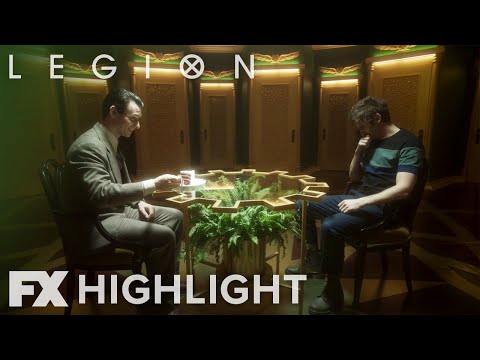 Funnily enough, Harry Lloyd is not only connected to Patrick Stewart, but also has a fascinating link to another legend of British culture. Turns out, Lloyd is the great-great-great-grandson of the novelist, Charles Dickens.
If you want to get your mutant fix, dive into our guide on the X-Men 97 release date or find out all we know about the Deadpool 3 release date, or start from the start in our guide to the X-Men movies in order. Or, if maniacal monarchs are more your vibe, then you'll need to get up to speed on the House of the Dragon season 2 release date, or get better acquainted with Rhaenyra Targaryen.