When we left Rhaenyra Targaryen in House of the Dragon season 1, she and the rest of Team Black were gearing up for civil war. Aemond had just killed Jacerys in a dragonback brawl, and Alicent and Otto Hightower appeared to have disregarded the King's final wish and installed Aegon, Rhaenyra's younger half-brother, on the Iron Throne. In other words, the Dance of Dragons is finally in full swing, and the next chapter of this story might be arriving sooner than you think.
A much-needed update on the status of the Game of Thrones spin-off was given in a recent HBO press event in New York, Casey Bloys, the network chief of HBO, announced that House of the Dragon season 2, which explores the ancestors of some of our favorite Game of Thrones characters would be arriving sometime in summer 2024.
While the 2023 Writers' Strike and Actors' Strike caused some of the best TV series in the industry to pause production, work on House of the Dragon season 2 was unaffected.
It began filming on April 11, but by that point, the scripts for the season had already been completed, meaning that principal photography could go on as normal without compromising the Writers Guild of America's strike. Furthermore, the House of the Dragon cast members didn't have to adhere to the actors strike because their union is not the Screen Actors' Guild; instead, they're represented by the UK-based union Equity.
Variety also reported that trailer footage was unveiled during this press event, which, if anything, makes us incredibly optimistic about the fantasy series being able to meet that summer 2024 deadline.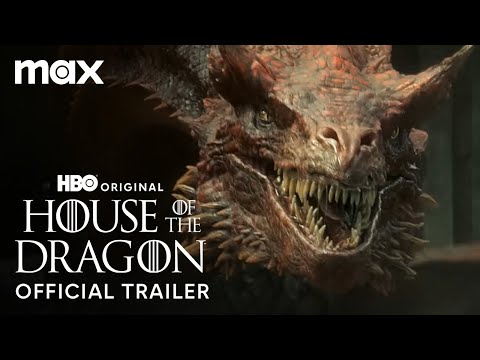 Season 1 of House of the Dragon, which was ten episodes long, aired between August 21 and October 23, 2022. All the main House of the Dragon characters are expected to return, with season 2's cast list including Olivia Cooke, Emma D'Arcy, Eve Best, Steve Toussaint, Fabien Frankel, Ewan Mitchell, Tom Glynn-Carney, Sonoya Mizuno and Rhys Ifans.
As well as these returning cast members, House of the Dragon season 2 will welcome newcomers Gayle Rankin, Simon Russell Beale, Freddie Fox, and Abubakar Salim.
For more on House of the Dragon season 2, check out our guides to Rhaenyra Targaryen, Daemon Targaryen, Alicent Hightower, and Aegon II Targaryen.