Foundation is a unique approach to adaptation. The world of the Apple TV Plus series is taken from Isaac Asimov's books, but it's far from being a straight adaptation. Instead, David S. Goyer and Josh Friedman's sci-fi show uses Asimov as a jumping-off point for a different spin on the story.
It would be easy for big Asimov fans to hate Foundation given how much of the author's work has been changed in order to create one of the best TV series on Apple TV Plus. However, the show has a big defender in the form of the great sci-fi thinker's daughter, Robyn Asimov.
Admittedly, Robyn is an executive producer on Foundation and so can't be considered a completely impartial voice. But the fact she has even lent her name to one of the best Apple TV shows means she was content with the new take on her father's work. In at least one respect, she even thinks it's better.
Robyn told Collider that she appreciates Foundation for being one of the best sci-fi series around in terms of developing a rich and complicated cast of characters. She said Goyer and Friedman exceed her father on that front.
"I love the character development. That was not my father's strong suit, and not necessarily his interest per se. It was all about the storytelling, and he did that so well that it was okay that the characters were a bit flat," said Robyn.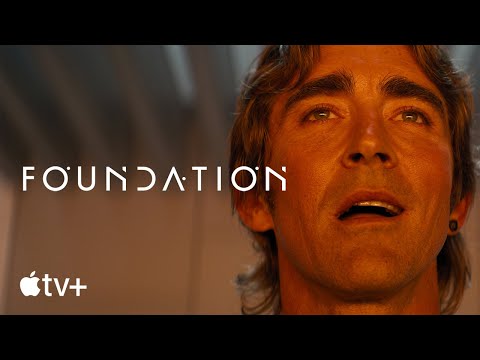 One of the series' biggest departures from the books is the idea of the Genetic Dynasty, in which the Empire has been ruled for centuries by clones of the last true emperor Cleon I. Cloning was not a part of Asimov's stories at all, but Robyn has a lot of appreciation for this rich story thread.
She added: "I love the Cleon story. He gave life to these characters, and it brought the story to another level. The story was great anyway, but I think if, if my father had lived to see this, I think he would have been very, very impressed. My father would have loved to have seen the characters come to life."
It's great to get a vote of confidence for one of Foundation's bigger swings from a woman who knows more than most how it would've gone down with the creator of this wonderful sci-fi universe. As for what we thought of the recent season finale, read our Foundation season 2 episode 10 recap.
For more from Foundation, find out why the writers were opposed to season 2's shocking death and learn why we think Foundation season 2 made meaningless deaths meaningful. Alternatively, look to the future with our guides to the Foundation season 3 release date and the terrifying baddie The Mule.
If you love sci-fi and want more while Foundation is off our screens, we've got everything you need to know about some of the biggest new movies, including Avatar 3 and the Dune 2 release date.