What car does Jason Momoa drive in Fast X? Fast and Furious is all about family. Obviously, we all know that. But it's also about beautiful cars being driven very fast and subsequently getting smashed up, set on fire, and chucked off cliffs. Poetry in vehicular motion.
With that in mind, it's always interesting to look at the vehicles driven by the best Fast and Furious characters. After all, these cars can say a lot about the characters in the new movie and what makes them tick during the Fast and Furious movies. There's a reason Vin Diesel has mostly stuck to the same Dodge Charger over the years – his character doesn't really change.
So let's take a look at Jason Momoa's Dante Reyes – who we called one of the best movie villains of the year in our Fast X review – and his all-important choice of wheels. What car does Jason Momoa drive in Fast and Furious 10?
What car does Jason Momoa drive in Fast and Furious 10?
Jason Momoa drives several flamboyant cars in Fast X, including a purple Chevrolet Impala and a cherry red Ford Fairlane.
More than anything, the character of Dante Reyes is a peacock. He's ruthless and deadly, of course, as he pursues his relentless quest for revenge against Dom Toretto, but he also loves to show off. One of the joys of Momoa's performance is that he brings a sense of clownish joy to the character, which only makes him a more terrifying villain.
This flair is also evident in Dante's choices of wheels. He rides a flashy Harley Davidson motorcycle during an early chase scene in Rome. And when he switches to four wheels later in the movie, it's no less stylish.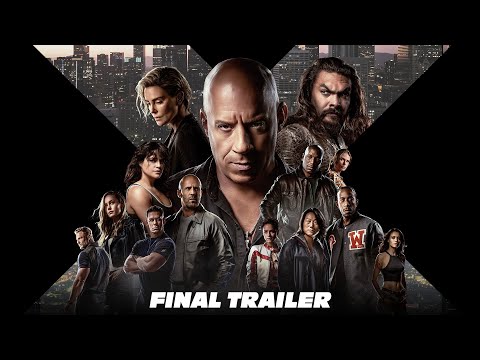 When he faces off against Dom at a street race in Rio de Janeiro, Dante rocks up in a purple Chevrolet Impala. It's a classic iteration of the famous American car and one with more than a few modifications to make sure it can keep up in a quarter-mile sprint.
Later, in the climactic chase sequence, Momoa is behind the wheel of a beautiful cherry red Ford Fairlane. The guy loves a classic American muscle car, clearly.
Indeed, there's an enjoyable contrast between Dante's love for colourful and stylish classic machines and Dom's utilitarian focus on his big, powerful Charger. Dom is all about force, whereas Dante wants to have a little more fun.
For more vehicular fun, check out how to watch Fast X and find out how Jason Momoa fought for that Harley Davidson. You can also find out why we think the Fast and Furious movies are really a gritty Power Rangers reboot.
We've also got guides to the most exciting new movies we're still waiting to see, including the Dune 2 release date and the Indiana Jones 5 release date.