Who drives the gold Lamborghini in Fast X? There are a lot of impressive wheels in Fast and Furious 10, from Dante's lavender Chevy Impala to John Cena's literal cannon car glimpsed in the trailer.
But the most glamorous and exciting car in the thriller movie by far is the gold-plated Lamborghini, which elevates an already-decadent car to a whole other level of awesomeness.
But who drives the gold Lamborghini in Fast X? How does this four-wheeled Fast and Furious character add to the plot? Here's everything you need to know about the new movie's luxury car.
Who drives the gold Lamborghini in Fast X?
Roman drives it as part of a job in Rome.
At the start of the film, Roman (Tyrese Gibson) is sent out on a heist job in Rome, Italy. He's joined by Han (Sung Kang), Tej (Ludacris), and Ramsey (Nathalie Emmanuel). Much to the chagrin of Tej, Roman is the appointed leader of this job — although the job itself ends up being a trap set by movie villain Dante (Jason Momoa).
The Lambo itself seems to be based on a gold-plated Lamborghini Aventador, which was first mooted back in 2011. Designed by engineer and artist Robert Gulpen, the car was carved by a single 498kg block of solid pure gold.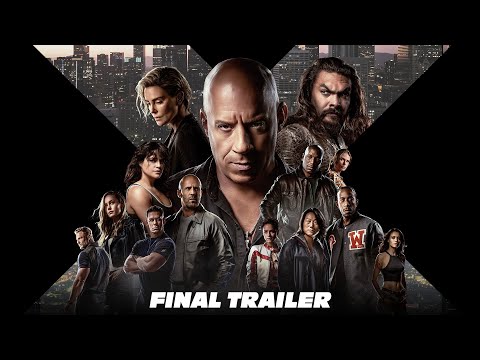 It had a finished weight of 25kg and was valued at $8 million. It's unclear if the car we see in the film is the same Aventador auctioned off in 2013 — but we can safely assume that this IRL car was an inspiration, at least.
For more on the latest Fast and Furious movie, check out our Fast X review, wherein Tom Beasley praises it as one of the best movies in the action genre. Then, when you're ready to see the Fast and Furious cast in action, check out our explainer on how to watch Fast X.