The Fast and Furious 10 trailer is here, and Dom Toretto is still living life a quarter mile at a time. That said, the finish line might be in sight in the Fast and Furious movies, as Jason Momoa's movie villain takes aim at the whole family.
In the first minute, we get some footage from the ending of Fast Five, where Dom and Brian stole a bank vault using their muscle cars. They ripped it out of the wall, as you can see – pure action movie cinema. Somewhere in that scuffle, Momoa's Fast and Furious character loses something that he now blames Dom for, and now everyone needs to rally to stop him.
Look, you know what happens in these thriller movies, and the trailer reflects that. John Cena punches somebody through the floor, and Diesel drives from a movie airplane onto a motorway.
It's abject chaos, just the way these adventure movies are known for. Michelle Rodriguez fights Charlize Theron towards, as a reminder of all the different pairings we'll be seeing.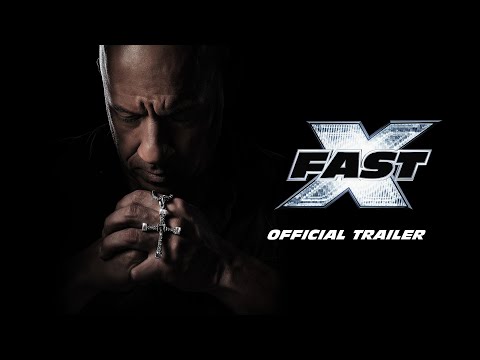 The official synopsis reads: "Over many missions and against impossible odds, Dom Toretto (Vin Diesel) and his family have outsmarted, out-nerved and outdriven every foe in their path. Now, they confront the most lethal opponent they've ever faced: A terrifying threat emerging from the shadows of the past who's fueled by blood revenge, and who is determined to shatter this family and destroy everything – and everyone -that Dom loves, forever."
Louis Leterrier directs the new movie, and Fast X is in cinemas May 19. For more high-octane fun, check out our list of the best superhero movies.