It might have only been in cinemas a few days, but new movie Evil Dead Rise is already testing the stomachs of audiences – even those who are devoted fans of the best horror movies, and the bloodiest ones too.
The moment at the centre of everyone's attention is a gore-drenched scene involving a cheese grater, which gives the ordinary household object a vomit-inducing potential even greater than some of the best body horror movies ever.
It turns out that one of the most memorable scenes in any of the Evil Dead movies came about because of director Lee Cronin's experiences during the Covid-19 pandemic. He obviously has a different reaction to staring at his own kitchen than we do.
Cronin told Far Out Magazine: "Well, I think we've all grazed our knuckles on a cheese grater and gone: 'Oh, God, imagine if that was worse'. I wrote the film during the first wave of Covid-19 when the entire world was locked in their homes, with an evil force outside the door. We didn't know what this thing was, so I spent a lot of time just looking at the trappings of everyday life."
The way Cronin discusses the scene, it's almost like a combination of splattery horror at its grimmest and the best comedy movies of the slapstick world. Mr Bean, but with dismemberment. Thanks, Deadites!
"There's more than just the cheese grater in that scene, there's a couple of other pretty brutal elements and some slightly slapstick-y stuff," said Cronin. "There's, like, someone smacking someone in the face with a big cooking pot. It has that levity to it. I put in a big like 'gong'; it's got its own tone there.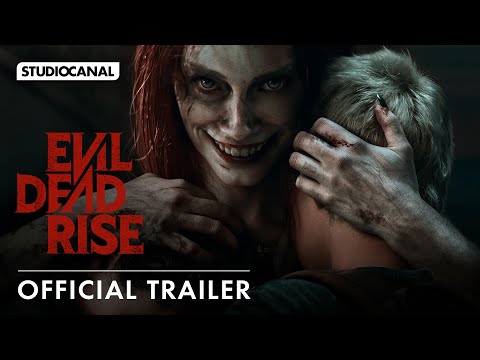 "But I just remember thinking I needed some sort of unique weapon in that scene, and I guess I walked into my kitchen and saw the cheese grater and thought: 'Oh, I have not seen that enough before'."
It's not something we've ever felt when casting an eye over our kitchen implements, but that's probably why we've never made a horror movie as good as this. Check out our Evil Dead Rise review for more of what we thought, and the Evil Dead Rise ending explained to see where this leaves the franchise.
We've also got a piece arguing that Evil Dead might be the best horror movie series ever, and guides to some of the scariest 2023 movies coming your way. So take a deep dive into the Insidious 5 release date and The Meg 2 release date. Alternatively, take a break from gore with the best movies of all time.