Is Evil Dead Rise canon? With Evil Dead Rise now in cinemas, fans of the franchise have the chance to see the movie for themselves – and they also have questions.
Evil Dead Rise is a gruesome and worthy continuation of the Evil Dead movie series which was first brought to life in the early '80s by Sam Raimi and Bruce Campbell (check out our Evil Dead Rise review for more thoughts). However, though it is already one of the best horror movies of the year it's also a departure from the norm in terms of Evil Dead, not least in the fact that Bruce Campbell isn't part of the cast. So, is Evil Dead Rise canon?
Is Evil Dead Rise canon?
Evil Dead Rise is canon in the Evil Dead movie series. While it has very few connections to previous Evil Dead entries (with an entirely new story and set of characters), it does continue the story of the Necronomicon.
Bruce Campbell himself, who serves as one of the movie's executive producers, explained the connection himself while speaking with Collider. "The only thing that connects everything now is the book [the Necronomicon]. There are three of these books out there, as we found out in Army of Darkness, so you never know where they're going to pop up. So this story is really 'where is the book now?'"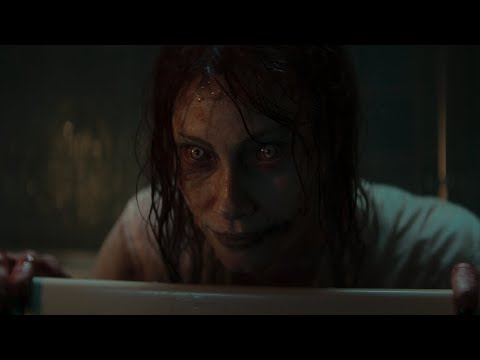 He continued, "The book is in this particular place in Los Angeles and a set of circumstances kind of release it into the world again, and it lands upon this one particular family in a gritty old high-rise building in Los Angeles."
That should clear things up for any fans with questions. For more on Evil Dead Rise, check out our guide on how to watch Evil Dead Rise (including if it's streaming) and learn more about the Evil Dead Rise cast. Or, read out interview with Evil Dead Rise director Lee Cronin before checking out our handy guide to all the new movies in 2023 and our picks for the best movies of all time.