Is Ash in Evil Dead Rise? The iconic character has been leading the way for the Evil Dead franchise since its inception in 1981. So with the new movie hitting theatres, fans want to know if they can expect to see the familiar chainsaw-wielding protagonist.
Portrayed by Bruce Campbell, Ash has appeared in the first three films in the horror movie series, as well as the TV series adaptation that arrived in 2015. He even made a brief appearance in cameo form in the body horror movie reimagining in 2013, during a post-credits scene.
But if you want to know whether your favourite character will be showing up in Evil Dead Rise, we've got you covered. Here's your answer to the question: Is Ash in Evil Dead Rise?
Is Ash in Evil Dead Rise?
No, Ash is not in Evil Dead Rise. Although Bruce Campbell does make a secret appearance somewhere in the film.
Evil Dead Rise makes quite a few major changes to the tropes of the film series, most notably removing the action (for the most part) out of the cabin in the woods and focusing on a dilapidated apartment building in the city.
We've already got an explainer on why Ash isn't in the new Evil Dead movie, but it's worth noting that the film also focuses on one family in particular, who have no connection to Ash or the rest of the franchise (aside from their mingling with the deadites, of course.) So it wouldn't make much sense for Ash himself to suddenly show up amid the chaos.
That said, it wouldn't be The Evil Dead without a brief showing from Bruce Campbell, considering how integral he's been to the franchise so far.
After wrapping on the horror series, Ash vs Evil Dead, Campbell announced his retirement from the legendary character. Clearly, that didn't stop him from getting involved on-screen in Evil Dead Rise. Director Lee Cronin actually revealed that Campbell is hidden somewhere in the movie, and eagle-eyed fans might actually get a reward for spotting him.
"It felt like in order to move the franchise somewhere new and to unlock the potential of the universe to tell more stories, it needed to break free [of Ash]," Cronin told Empire. "But Bruce is hidden in the movie somewhere. Bruce has a small presence in the movie. The first person to figure it out and send me a tweet, I'll give them 50 bucks."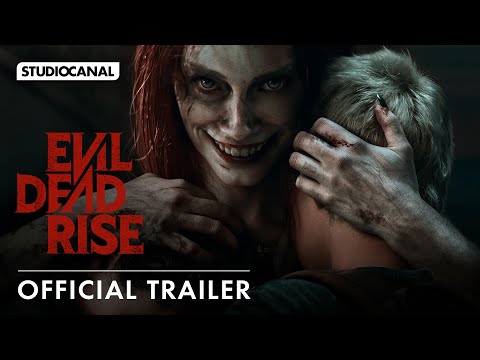 We've already seen the delightful gore-fest that is Evil Dead Rise (and you can read all about our thoughts in our Evil Dead Rise review), but we'll definitely have to go back for a re-watch to be in with a shot of that $50. This time, we're taking binoculars.
For more scares, check out everything we know about Saw 10, our lists of the best zombie movies and best ghosts movies of all time, as well as our Russell Crowe interview for The Pope's Exorcist. Don't forget to take note of all the new movies coming out this year, too.