Elemental, the latest film from the animation wizard over at Pixar, is now streaming on Disney Plus. In case you missed it, Elemental tells the story of the fire element Ember and the water element Wade as they fall in love despite Ember's disapproving parents. While it may not be one of the best Pixar movies ever made, Elemental has plenty of fans, including our own Tom Beasley.
In his Elemental review, Beasley gave the film an impressive four stars and wrote that Elemental was a "sweet and heartfelt tale with an important message about tolerance and diversity." While other reviews were slightly more milquetoast, Beasley's ended up being vindicated by history as Elemental turned out to be a sleep hit for Disney.
At the time of writing, Elemental has become one of the highest-grossing movies of 2023, earning an impressive $484,184,074 at the global box office against a reported budget of $200,000,000. Not bad for a film that dramatically underperformed at the box office in its opening weekend and had to deal with other new movies like The Flash and Extraction 2. Still, word of mouth was strong for Elemental, and the film slowly built up an audience.
Speaking anecdotally, it's easy to see why. While I agree with Beasley that Elemental isn't top-tier Pixar, it's unarguably one of the best family movies we've had this year, and it was nice to see an original film in the theater rather than just watching another paint by numbers comicbook adaptation (I'm talking about you Quantumania).
Anyway, rants about the varying quality of recent MCU movies aside, if you decided to skip Elemental when it was in theatres, the film is now available on Disney Plus if you've got a subscription. And why wouldn't you? There's a mountain of entertainment ahead of you… Wait, no, that's Paramount Plus. What I meant to say is, 'There's a House of Mouse of entertainment ahead'… yeah that works, I guess.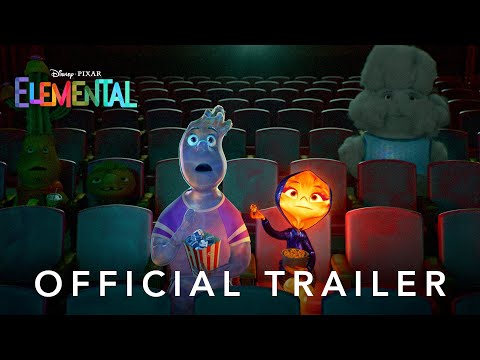 If you're after more of our hot takes, then I suggest you check out our list of the best animated movies ever made. If that's not enough, we've got a breakdown of some upcoming Disney movies, including the Wish release date, the Zootopia release date, and the Inside Out 2 release date.
Finally, you should check out why we think Disney princesses aren't unfeminist, or if you're done with The Magical Kingdom, you can read our guide to the best movies ever made.