Dwayne Johnson's movie career has had more dramatic highs and lows than the most exciting of wrestling smackdowns. From his inauspicious debut as the Scorpion King in The Mummy Returns, through to the indie weirdness of Southland Tales, to his family friendly Disney movie era – Johnson has been through it all in the last two decades. And a definite low point was 2013's GI Joe: Retaliation.
Johnson has found success with the Fast and Furious movies and failure with the DCU. He also made several attempts to get video game franchises off the ground as movies, such as Doom (2005) and Rampage (2018). Johnson had more success with fictional board game turned video game movie – Jumanji.
The movies have also hoped to cash-in on the success of the Transformers movies by making action man toy GI Joe into a film series. There was 2009's GI Joe: The Rise of Cobra starring Channing Tatum, and Tatum came back for the 2013 sequel which co-starred Johnson and Bruce Willis. 2021's Snake Eyes starring Henry Golding was an attempt to do something different with the character, and GI Joe: Ever Vigilant is a proposed fourth movie, which has been in development hell for years.
Producer of Transformers 7, Lorenzo di Bonaventura told Collider that there are on-going conversations about how to bring GI Joe back to the big screen. "We actually developed a [GI Joe] television pilot with Amazon. This was before Paramount Plus, just as Paramount Plus was coming in. It didn't pan out."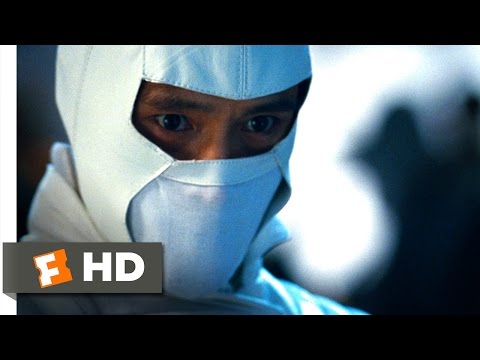 Bonaventura continued; "We are in a lot of conversations about what to do with it as a film, and so I would have to say, most likely you're going to see that come to fruition. How soon is always impossible to say. For a long time, there were no active conversations. There's a lot going on right now."
We'll have to wait and see if GI Joe ever makes it back to the big screen, but the meantime, check out our guide to the best action movies.