When it comes to action movie stars, very few can hold a candle to Arnold Schwarzenegger. That's not going to stop Dwayne Johnson from trying though, but the actor had better work on his impressions because his rendition of the Austrian Oak is abysmal.
Johnson has been involved in some of the highest-grossing movies of all time; he's been a demi-god in a Disney movie, a DC villain in the superhero movie Black Adam, and has gone toe-to-toe with Jason Statham and Vin Diesel in the Fast and Furious franchise. But there's one thing he cannot do, and that's impersonate Schwarzenegger.
On the Fitzy and Wippa show a few years back, Johnson was asked for some advice on how to deal with Schwarzenegger, and the actor explained how a good impression of the man himself will always help break the ice.
The hosts of the show revealed Schwarzenegger was coming to see them for a chat and asked if Johnson had any funny stories they could use to entertain the legendary actor. Johnson's advice is simple: "You gotta get your Arnold impression. He likes that."
What Johnson did next, however, was far from simple. In fact, it's basically just nonsensical gargling with some words thrown in. It kinda sounds like Arnold Schwarzenegger if he was incredibly drunk and confused.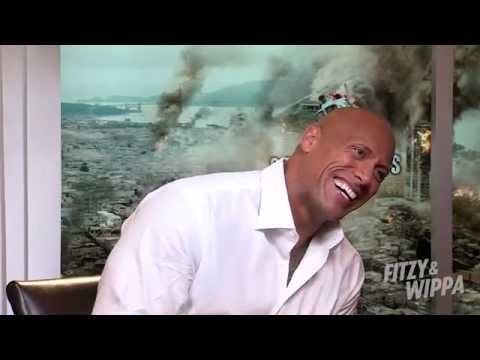 Johnson is under no illusions, though, admitting that he doesn't quite have the knack for the impression. He does however, go on to say very nice things about how supportive Schwarzenegger was of him when he first broke into Hollywood.
The former wrestler didn't give up though. In an Instagram clip from the set of his disaster movie Rampage back in 2017, Johnson attempts to pay homage to the action hero before saying: "That's a fucking awful Arnold impersonation… that sucked."
For more from Johnson, check out some information on new movies he may or may not be involved in with our guides to the Fast and Furious 10 release date or the Black Adam 2 release date (hint: one of these movies is far more likely than the other to actually happen). Alternatively, keep it simple with our list of the best Dwayne Johnson movies or the best Arnold Schwarzenegger movies.