Real life Dungeons and Dragons campaigns are notorious for taking a very, very, very long time. Thankfully, the runtime for the new movie version of Dungeons and Dragons is much more manageable.
The Dungeons and Dragons movie release date is right on the horizon now, meaning that fans of the game are beginning to gear up (literally, in some instances) for the latest DnD adventure on the big screen.
The upcoming fantasy movie, which has a full title of: Dungeons and Dragons: Honor Among Thieves, will follow a group of – you guessed it – thieves on a quest to save the world. Think MCU movie Guardians of Galaxy, but with dungeons (editors note: and dragons).
Now, the adventure movie's runtime has been revealed, and Collider reports that the movie will be clocking in at a perfectly manageable 2 hours 17 minutes. That's not a short runtime by any means, but it's also nowhere near as intimidating as, say, Lord of the Rings movie Return of the King.
DnD players especially will undoubtedly have the stamina to get through the fantastical comedy movie, given what they're used to. And, from the trailers, the Dungeons and Dragons movie looks set to be a lot of fun, meaning that the runtime will be sure to fly by.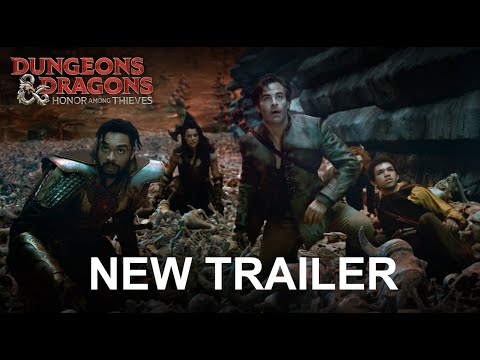 Dungeons and Dragons: Honor Among Thieves boasts an impressive cast including Fast and Furious movie star Michelle Rodriguez, Netflix royalty Regé-Jean Page, Pokémon movie alum Justice Smith, and Chris Pine who seems to be doing absolutely anything and everything in his power to avoid Star Trek 4.
Whatever the new Dungeons and Dragons actually ends up being like, it's sure to be better than past attempts. The version from 2000 ranks among the worst movies of all time, so hopefully the only way is up from there.
For more adventurous fun, check out our guide to the Indiana Jones movies and the Indiana Jones 5 release date. Or, check out Wargamer's handy guides on DnD classes, DnD races, and DnD character sheets to create your own adventure.