One of the reasons fans widely adore the Dungeons and Dragons movie is because of its faithfulness to the source material. The 2023 movie successfully captures the lore and spirit of the DnD tabletop games, and this is partly because of Wizard of the Coast's intimate involvement with the fantasy movie.
Fantasy games publisher Wizards of the Coast has owned the Dungeons and Dragons tabletop franchise since 1997. So, it's no surprise that the company was heavily involved in bringing the DnD world to the screen. But in an interview with Screen Rant, movie producer Jeremy Latcham revealed that he butted heads with the publisher over the adventure movie's portrayal of the dragon Themberchaud.
"They sometimes gave us a hard time about making the dragon too chunky," Latcham explained. "Which we just kind of said, 'Trust us, it's gonna be fun. The fatter he is, the better he is. I promise. You're gonna like it.'"
Ultimately, Wizards of the Coast conceded, and in the new movie, Themberchaud remained rotund.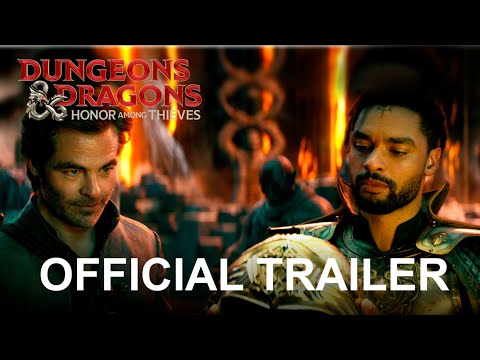 "It's not fat shaming," Latcham added. "No one is out to fat shame Themberchaud. He is a ferocious guy who'd like to eat a lot of people, and other things too. He eats whatever comes his way, but it was a fun line to walk there. We're not making fun of Themberchaud. We're scared of him. He's not the object of derision in any capacity, which was kind of fun."
If you want to see Themberchaud for yourself, check out our guide on how to watch Dungeons and Dragons: Honor Among Thieves. But don't go in completely blind — read our Dungeons and Dragons Honor Among Thieves review first. Or, indulge yourself in some old classics and check out some of the best movies of all time while you wait for the Dungeons and Dragons 2 release date.