It's impossible to define the influence of Disney on our culture today. Now an expansive, global media and entertainment empire, it started out in the early 20th century as a small animation studio led by the two Disney brothers Walt and Roy.
Naturally, Disney soon found enormous success and the result is a vast number of the best movies ever made. The best Disney movies have dominated cinemas for decades now, and are absolutely beloved by audiences young and old. They include the likes of Beauty and the Beast, The Lion King, Snow White, as well as more recent hits like Moana and Frozen: there's a good chance that at least one of those is on your own personal best movies list.
Another of their best animated movies is Dumbo: the 1941 version, not the 2019 'live-action' version. It's still a classic, gorgeously brought to life and enduring with its story of prejudice and discrimination. And, Dumbo even inspired the name of a family of octopuses.
The reason for the inspiration is completely obvious, once you see the octopus for yourself, as seen below.
With the grey-white skin and fins that look like ears, the cephalopod could hardly have been named anything else. It's kind of adorable, too. There are 17 species of dumbo octopus too, so there's plenty of variety.
The dumbo octopuses are found across the world, living deep in the sea. In fact, they're the deepest living octopuses currently known by scientists which means they inhabit the dark depths of the ocean alongside all manner of spooky, alien-like creatures found there. It's like The Meg all over again, except cuter.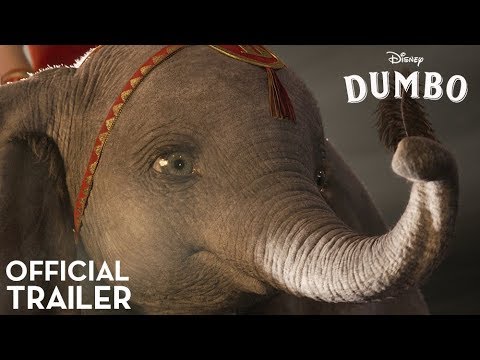 Perhaps, rather than needlessly re-making its old movies, Disney could work on a new movie about a little dumbo octopus deep in the ocean. It's so easy to imagine it being Disney-fied, and it would be fun to see a Disney movie focussing on the creatures of the deep sea. That's not on the horizon though, sadly.
Instead, we have the Wish release date to look forward to and a potential Elemental 2 after its slow-burn success throughout the year. For more on Disney, check out our Elemental review and see our picks for the best family movies. Or, after exploring what's new on Disney Plus, branch out across Disney's other properties and see what's happening with the upcoming Marvel movie The Marvels and the new Star Wars movies.