It looks like Michael Shannon will be making his return to the DCU in The Flash — but like him, we have no idea how. And given the inclusion of other familiar DC legacy characters (ahem: Batman) being inserted into the new superhero movie, it's not surprising that nobody can keep up.
Shannon previously played General Zod, the latest in a long line of movie villains to terrorise planet Earth in the Superman movies as part of 2013's Man of Steel. Serving as the antagonist to Henry Cavill's Superman, Shannon was a memorable part of the action movie with his sincerely menacing persona and steely attitude.
Of course, we remember General Zod meeting his grisly demise in Man of Steel (who can forget that neck snap?), so we too were a bit perplexed as to how this particular nemesis would be returning to the fold.
Speaking to Looper, Shannon shared his initial feelings of confusion towards being brought back into the world as the DC villain in the upcoming The Flash movie, the latest addition in the slate of DC movies.
"I was a little confused. I said, "As memory serves me, I think I died in Man of Steel. Are they sure they got the right guy?" But then they explained to me the whole multiverse phenomenon, which… I was a little behind the times on that," he says. "I can't say that I'm a huge consumer of this genre of films — not that I have anything against them. If I'm going to watch a movie, the odds are it's not going to be one of those, but I sure love making them."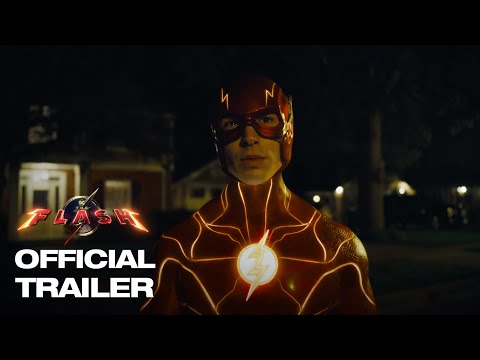 Still, his hesitation at first seemed to pay off, as he then goes on to share his positive experience in returning as Zod and being part of the production for a short while. (Even if he isn't necessarily a mega-fan of the genre in question.)
"I loved making Man of Steel, and I love working with [director] Zack [Snyder], and I felt like it was actually, in a way, a fairly important film. It was nice to revisit the character. I wasn't there for a terribly long time. I was in and out in a couple of weeks, so it was a nice way to spend a bit of my summer in England. Andy's a lovely guy and a great artist, visually, and I had a blast."
With The Flash release date just around the corner, at least we don't have to wait too long to find out how he'll be involved.
For all things superhero, check out everything we know about the Justice League 2 release date, The Batman 2 release date, and all the Batman actors ranked. Don't forget to take note of all the new movies coming out this year and the best streaming services to watch them on, too.