The Oscars have long had a reputation for overlooking blockbusters when it comes to the category of Best Picture. Sure, there may be exceptions such as the Lord of the Rings movie Return of the King or the James Cameron movie Titanic. But for the most part, if you are a high grossing film, or god forbid, a superhero movie, historically, you are doomed on the award circuit.
However, legendary filmmaker Steven Spielberg isn't a fan of the historical superhero movie snubs over at the Academy. During an interview with Deadline, Spielberg expressed how happy he was to see the Oscar 2023 nominations breaking every film fan's expectations. Top Gun: Maverick and Avatar: The Way of Water, both box-office smashes, received nominations for Best Picture.
But, while he was pleased to see the popular new movies on the Oscar's list finally getting recognition, the acclaimed director also insisted that one Batman movie deserved the award for best movie in 2008 – Christopher Nolan's The Dark Knight.
"I'm really encouraged by that. It came late for the film that should have been nominated a number of years ago, Christopher Nolan's The Dark Knight," says Spielberg. "That movie would have definitely garnered the Best Picture nomination today, so having these two blockbusters solidly presented on the top 10 list is something we should all be celebrating."
While the Oscars are giving prestige to new high-quality box-office smashes now, it should have arguably been doing so for years. As Spielberg says, DC movie The Dark Knight is widely praised, loved, and universally recognised as a great thriller movie, period.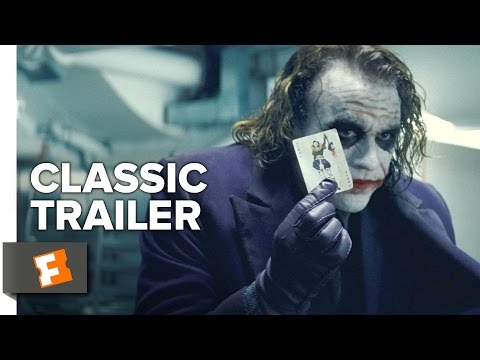 The Dark Knight is also considered to be one of if not the best superhero films of all time. And in 2020, the Christopher Nolan movie was even selected for preservation in the National Film Registry. By all forms of logic, the 2000s movie deserved an Oscar, right?
Well, luckily, with Avatar: The Way of Water and Top Gun: Maverik's inclusion on the Academy Awards list, it seems that at least the institution is becoming a bit more open-minded. Spielberg's drama movie The Fablemans is also up as a nomination this year – so we are curious to see who will come up on top.
If you are after some Oscar picks, here is how to watch The Fablemans, and how to watch Everything Everywhere All at Once. And if you are curious about the box-office nominations, you can check out our Avatar 2 review and Top Gun 2 review.