How long is Shazam 2? Shazam: Fury of the Gods is arriving in theatres on March 17, but the one question everyone is asking is how long the movie is. With The Batman and Black Panther 2 both clocking up at nearly 3-hour runtimes, it's no exaggeration to say that comic book movies are getting longer and longer.
The 2o23 movie, which sees Zachary Levi return as the titular character, includes a host of returning Shazam cast members and new movie villains played by Helen Mirren, Lucy Liu, and Rachel Ziegler. There's a lot to squeeze into this one DC movie, so here's what we know about how long Shazam 2 is.
How long is Shazam Fury of the Gods?
Shazam 2 has a runtime of 2 hours and 1o minutes.
This runtime includes not only the movie, but also the credits. We know that superhero movies love a post-credit scene or two, so if you're asking yourself, 'Does Shazam 2 have a post-credit scene,' let me save you some time: yes, it does.
So, if you're going to watch Shazam 2, it's worth sticking around even after the credits start rolling in case you miss something.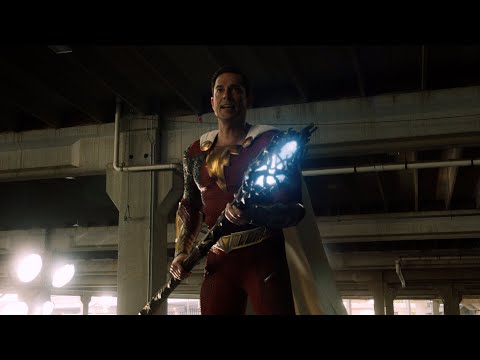 That being said, Shazam 2, being a DCEU movie, means that you should take any post-credit scenes with a pinch of salt. If any new movies or TV series are teased, it's worth remembering that the DCEU will soon be defunct now that James Gunn and Peter Safran are in charge of DC Studios. So, projects or characters teased in any post-credit scenes might never come to light.
If you want to see where the DCU will go next, here's an explainer on the updated slate, subtitled 'Chapter 1 Gods and Monsters'. Otherwise, check out staff writer Tom Beasley's Shazam 2 review.