James Gunn made his name as the man behind the Guardians of the Galaxy movies but has since taken up a new role as the guy in charge of all the new DC movies, and we're pleased to say he's clearly learned an important lesson from his time at Marvel.
Replying to a fan on Instagram, the new DCU boss was asked if his upcoming DC movies would be of a similar "style and tone" to the Guardians movies and his work on The Suicide Squad, and Gunn confirmed each filmmaker would be allowed to bring their own vision to their respective projects.
"It will shift from project to project and will reflect the unique sensibilities of the filmmakers involved," Gunn said on his social media post. And just like that, 99% of my fears for the DCU were alleviated. You see, Marvel's Phase 5 has had a number of issues, and a big one has been that too many of the studio's new movies feel the same.
This is probably because, at Marvel, every project in the MCU is forced to fit in with the overarching narrative and has to bend to the whims of our lord and savior, Kevin Feige. This has supposedly caused all sorts of friction in the past, most notably with the recent reboot of Daredevil season 4 (before the show had even aired).
Nia DaCosta, the director of the upcoming Marvel movie, The Marvels, revealed in an interview with Vanity Fair that any MCU film "is a Kevin Feige production, it's his movie," and explained that the filmmakers on those projects sometimes have to "take a back seat." Judging by Gunn's response, that will not be the case in his universe.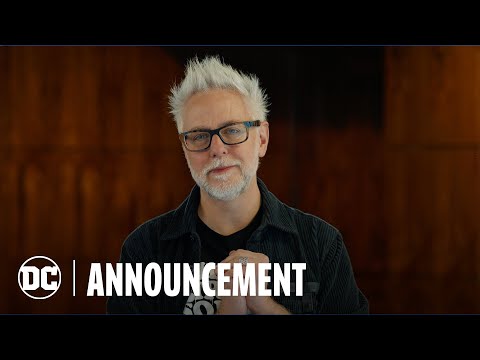 Now, mixing the tones and styles of different directors may make watching all the DC movies in order a bit confusing, but we think it's all for the best.
By allowing each film in Chapter 1: Gods and Monsters to have a distinct personality and letting directors have a little autonomy over their own vision, you reduce the chances of franchise burnout and get better films as a result. After all, Gunn was given a lot of freedom when he was making the Guardians movies, and they probably rank among the best superhero movies ever made.
We should also add that Marvel is clearly learning this lesson as well. In a recent interview with The Digital Fix, Loki season 2 executive producer, Kevin Wright, told us that Feige had given the team a "tremendous amount of freedom."
Perhaps Marvel has realized its grip on popular culture is weakening, and lessons have been learned from flops like Ant-Man 3 and Secret Invasion. Whether that is true or not, at least it seems Gunn's burgeoning franchise will allow filmmakers to have more freedom over the DC characters.
Until we know for certain, why not learn about Superman Legacy or the Aquaman 2 release date. Or, if you want to know which sinister supervillains we think Gunn should use in his new universe, check out our list of the best DC villains.