Cinema legend Helen Mirren is trying something a little different for her new movie role, playing the movie villain Hespera in DC Universe movie Shazam 2.
The action movie role is a definite change of pace for Mirren, who is usually known as a stalwart of some of the best drama movies ever made. But in DC movie Shazam! Fury of the Gods, she's getting the chance to play… a furious god.
Mirren absolutely threw herself into the demands of being in a superhero movie, and that included taking on some heavy-duty action sequences while in her seventies.
That willingness to dive in left her injured, with the star revealing in an appearance on The Graham Norton Show (via EW) that her commitment to being one of the best DC villains had disastrous results.
She said: "I did some of my own stunts, but I broke my finger. I was incredibly brave and didn't say anything or complain because I wanted to be a real stunty person."
Shazam 2 sees Zachary Levi return in the lead role, with Billy Batson now joined by his foster siblings as members of the Shazam family, with Mirren, Rachel Zegler and Lucy Liu as the villainous daughters of Atlas. They have their eyes on a weapon that could destroy the world.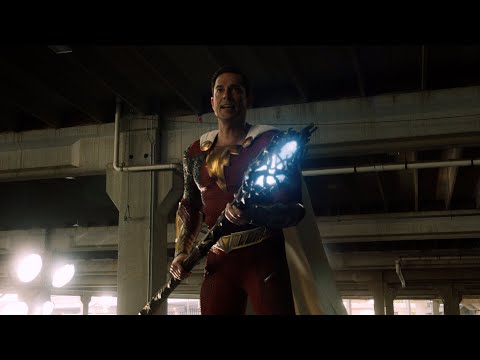 Despite her commitment to the role, Mirren is no expert in DC Comics lore, telling Norton that the Shazam 2 plot is "too complicated" for her to fully understand. She signed up for the role because she found the first film to be "sweet and funny".
Mirren said: "We are angry goddesses wearing unbelievably heavy costumes. It was very hot and uncomfortable; and, in fact, Lucy said at the end of the first day's shooting: 'They are trying to kill us in all seriousness'."
The Shazam 2 release date is coming on March 17. In the meantime, get up to date with the next chapter of the DC Universe in our guide to Chapter 1 Gods and Monsters. We've also got you covered on other DC movies, including The Flash release date, the Joker 2 release date, and The Batman 2 release date.