The moving and shaking of the DC Universe in recent years has had new movie projects tumbling around like they're in a franchise washing machine. But one of their superhero movies is finally due to arrive on screens, as The Flash release date is imminent.
Andy Muschietti, who made the recent horror movies based on Stephen King's It, has directed the action movie with Ezra Miller returning to their role as Barry Allen.
But before Muschietti took the helm, comedy movie specialists John Francis Daley and Jonathan Goldstein were due to direct. They had superhero experience via their script work on MCU movie Spider-Man: Homecoming and looked set to take charge, until they stepped aside in 2019.
The duo have worked together again on fantasy movie Dungeons and Dragons, which has put them on a press tour and into the path of inevitable questions about how they would've handled The Flash.
Daley told Variety: "We pitched this idea of a ground-level superhero where it isn't entirely end-of-the-world stakes. He's just learning his powers and is also somewhat dysfunctional with his life. The more imperfect we can make a superhero, the better, because that's the inherent challenge: How do you give imperfection to someone that is, you know, physically perfect?"
The duo explained that Miller wasn't quite on the same page as they were, and there were also "creative differences" with those above them in the DC hierarchy.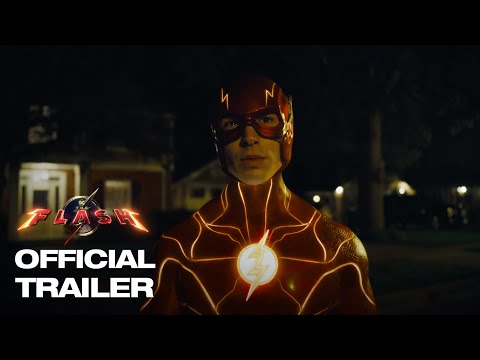 Goldstein said: "If we feel like the powers-that-be aren't excited about making the same movie as we are, we're not going to win that battle. And so it's better to cut your losses and get out of there."
Daley and Goldstein retain a "story by" credit on The Flash and teased that fans of DC movies will have plenty to enjoy, based on the preview they saw. "They took what we had started and really ran with it and made it a very fun and emotional movie. We're really happy with how it all turned out," said Goldstein.
For more from the DC Universe, take a look at our guide to Chapter 1 Gods and Monsters, as well as the Superman Legacy release date and the Brave and the Bold release date. We've also got you covered on the best DC villains, the best DC animated movies, and the Batman actors ranked.