Melissophobia sufferers should steer well clear of Candyman. It's a classic scary movie from the '90s, which might be chilling enough, but Candyman is particularly turbulent if you're afraid of bees. One of the best horror movies of its era is packed with buzzing, stinging critters – and they just make it even more terrifying.
So spare a thought for Tony Todd, who played the title role in Bernard Rose's adaptation of the Clive Barker short story The Forbidden. He had to interact with hundreds of live bees in order to make the most intense scenes, and he managed to make this work for him.
Obviously, nobody wants to be stung by bees if they can help it, but Todd revealed to The Guardian that he managed to nab himself a cash bonus for every painful moment he spent making one of his best movies.
"I negotiated a bonus of $1,000 for every sting during the bee scene," said Todd. "And I got stung 23 times. Everything that's worth making has to involve some sort of pain. Once I realized it was an important part of who Candyman was, I embraced it. It was like putting on a beautiful coat."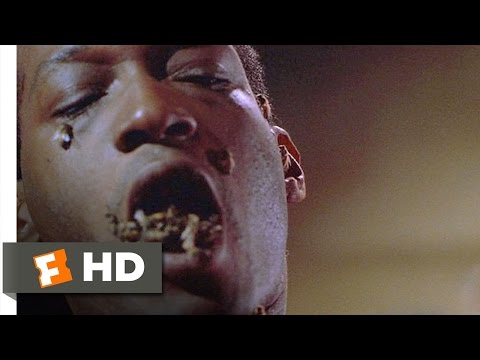 Of course, we appreciate Todd's astonishing commitment to the role, but we're not sure you could convince us to willingly carry around a mouthful of bees. We quite like our mouths the way they are, thank you very much, rather than as a sort of horrifying organic apiary.
Candyman, though, still stands as a towering cinematic achievement and deserves a place among the best '90s movies for horror fans. Nia DaCosta's 2021 reimagining was a worthy follow-up too, as we explained in our Candyman review.
For more great scares, find out why Tony Todd wants a Candyman sequel set in New York and learn more about how to be a final girl in 2023. We've also explained why Evil Dead might be the best horror series ever and picked our best ghost movies and best vampire movies.
Meanwhile, find out about the new movies that should get horror fans excited, including the Five Nights at Freddy's movie release date, the Saw X release date, and The Exorcist Believer release date.