Who is Conrad Leto in the Black Clover universe? Anime fans rejoice because the Black Clover anime movie, Black Clover: Sword of the Wizard King is finally here and has given us a shiny new anime villain to root against too. Warning, spoilers ahead!
Yep, you read right, a new big bad in the Black Clover universe has arrived, a foe who hasn't appeared in either the Black Clover anime series or manga before. The new Black Clover character is none other than Conrad Leto, a previous Wizard King and perhaps Asta's most dangerous opponent to date. But you may be wondering who Conrad is and what does this new anime villain mean for the Black Clover canon going forward?
Well, below, we answer all your questions and fully explain who Conrad Leto is. From his backstory to all of his powers and abilities, we've left no magical stone unturned when it comes to unpacking the new anime movie, Black Clover: Sword of the Wizard King.
Conrad Leto's Backstory explained
Conrad Leto is the 27th Wizard King of the Clover Kingdom and used to have a strong sense of justice until his loved ones were killed, leading him to try and destroy the entire Clover Kingdom.
That is right, Conrad used to be a stand-up guy with similar views to Asta, preaching that no one should be inferior based on their magical capabilities. His views led to him being respected and loved by the citizens of the magical kingdom. However, once he loses his wife, Lovilia, Conrad becomes consumed by revenge.
Although he was originally Julius Novachrono's predecessor, Conrad ends up rebelling against the very nation he once vowed to serve. Ten years before the events of the Netflix movie Black Clover: Sword of the Wizard King, Conrad tried to trap the souls of the Clover Kingdom's citizens within the sword of the first Wizard King and then resurrect those who he deemed worthy enough to exist in his own carefully constructed version of the world.
This led to Julius sealing Conrad away using his Time Magic, where he was essentially trapped until Elf Patolli killed Julius and broke the seal.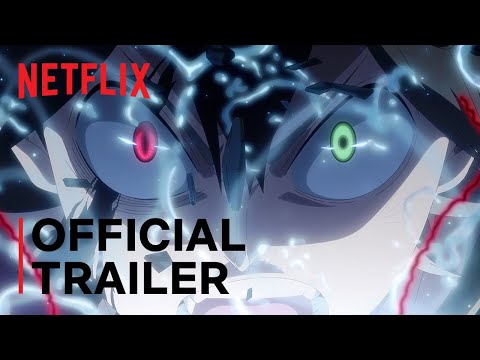 Conrad Leto in Black Clover: Sword of the Wizard King explained
Conrad Leto is the main antagonist in Sword of the Wizard King and pretty much vows to complete his plans of total destruction once the seal placed by Julius is broken.
With the help of three other Wizard Kings, Princia Funnybunny, Jester Garandros, and Edward Avalaché, Conrad is dead set on trying to fulfill his wrapped vision of a new Clover Kingdom once and for all.
This leads to Conrad obviously facing off against our main hero Asta. Although the two have a pretty intense battle, ultimately, Asta wins as he challenges anti-magic with an Imperial sword that Julius gave him. Conrad is destroyed, and the Clover Kingdom is saved.
Is Conrad Leto in the Black Clover manga?
Conrad Leto is a new anime character and currently only appears in the animated movie Black Clover: Sword of the Wizard King. This means he doesn't pop up in the manga, at least for now.
As you may know, the Black Clover manga is still ongoing, and since the new movie is technically canon in the Black Clover universe, we still may get a mention of him in the manga. We highly doubt that Conrad will be revied in any kind of way again, but still may get passing mentions and maybe even a flashback or two. We'll keep you posted as more chapters are released in the future.
Conrad Leto's powers and abilities explained
Conrad Leto has a three-leaf clover Grimoire, which lets him use various key-based spells. Key Magic lets users create keys that can open and close magical rifts, meaning that Conrad can use an endless amount of space to store powerful equipment, tools, and even grimoires.
On top of his Key Magic, like every Wizard King, Conrad also holds a tremendous amount of magical power, which easily lets him overpower his enemies in combat. He also holds the magical sword Elsdocia, which can absorb and release magical power. Elsdocia is Conrad's key to destroying the Clover Kingdom as he uses his Key Magic on the sword (which holds pieces of the souls of previous Wizard Kings) to revive and gain control of the Magic of some powerful helpers.
And that is everything you need to know about the new Black Clover character Conrad Leto! If you are after more on the new movie, you can read our guide on how to watch the Black Clover movie at home.
We also have guides on everything you need to know about the Chainsaw Man season 2 release date and the One Punch Man season 3 release date.