In the '90s, Ben Affleck and Matt Damon wrote the screenplay for Good Will Hunting for one reason: after struggling to cement themselves as actors, they wanted to take fortune into their own hands and create roles for themselves. Despite only initially being constructed as a means to an end, the classic drama movie would end up being one of the best movies of the decade, becoming the platform from which Affleck and Damon would step up as two of Hollywood's biggest stars.
Since then, the two have gone on to collaborate numerous times on-screen and have even set up their own movie production company. The first result of this latest partnership is the feel-good sports movie Air. Following the true story behind the creation of the famous Air Jordan sneakers, the new movie has been celebrated (not least in our own Air review) for its sharp charm and all-star cast.
But truly if Air proves anything, it's that the power of Ben Affleck and Matt Damon's cinematic relationship is one of the few things that can't be diminished by the passage of time. The multi-talented, Oscar-winning duo have a chemistry that most rom-com leads can only dream of, and while we're not suggesting the pair should star in a rom-com together, we're also not not saying that.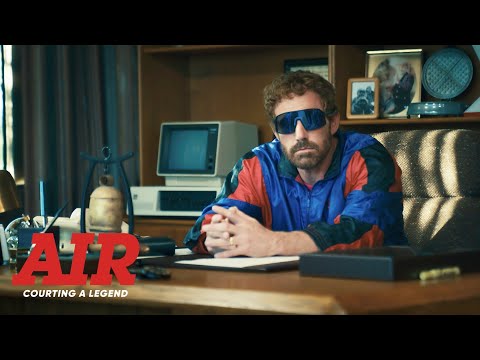 So, rightly, Air will soon be spoken about in the same breath as Good Will Hunting when dads across the world – long into the future – reflect on the greatest collaborations between Affleck and Damon.
Sadly, that stands as a gross oversight and there's one Ben Affleck and Matt Damon movie which is still criminally underrated, and inexplicably overlooked.
Released in 2020, The Last Duel is a sensitive historical drama movie set in 14th century France, with an impressive cast and lashings of action for good measure. Starring Jodie Comer as Marguerite, Matt Damon as her husband Sir Jean de Carrouges, Adam Driver as Jacques Le Gris, and Ben Affleck as Count Pierre d'Alençon, The Last Duel is split into three main acts. In each of these the central story (surrounding Marguerite's accusation of sexual assault at the hands of Le Gris) is re-told three times through the eyes of three different characters.
Sometimes, the distinction between the three characters' recollection of events is subtle, and sometimes it's distinct. Naturally, such repetition risks becoming dry. However with incredible worldbuilding and excellent performances (as well as a genuinely sweat-inducing final battle) The Last Duel always keeps you invested in the story of Marguerite as it morphs before your eyes.
Above all though, it's the devotion to compassionate storytelling that puts The Last Duel into the bracket of something close to a modern classic. The movie's only source of competition for the title of 'best Ridley Scott movie since Black Hawk Down' is The Martian – another movie in which Matt Damon takes a starring role. But The Last Duel has a secret weapon which The Martian couldn't produce.
That secret weapon is, of course, Ben Affleck. Affleck's role as Count Pierre d'Alençon in The Last Duel is not a major one, but his supporting presence (and moments with Matt Damon) still leave an indelible mark on the story.
Affleck is not where the story lies here: his role is to cast a thorny shadow, rather than draw the spotlight to himself at all times. Clearly having a blast, Affleck relishes the chance to don a French accent and bring life to the antagonistic and arrogant Count opposite Damon's stiff and equally ego-driven noble.
Despite the mercurial presence of Affleck and Damon combined, The Last Duel pulled in a meagre $30 million at the box-office against a reported $100 million budget. During the height of the pandemic, it turns out no one wanted to take a trip to the cinema to watch a story so bleak, albeit impressive.
Thankfully, the action movie was not forgotten. It found a home on the streaming service Disney Plus, where it now resides, eagerly waiting to be watched at your own leisure. And you should watch it. The Last Duel is one of Ridley Scott's very best, with a phenomenal performance from Comer, and hefty work from Affleck and Damon.
It's a pity that it never found its audience in the cinema, but it deserves to be held in the same regard as Good Will Hunting and Air nonetheless.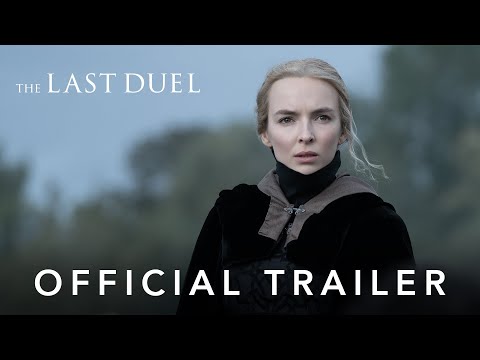 For more movie magic, check out our guide to the best '90s movies, and the best action movies. Or, take a look at our picks for the best movies of all time.