When it comes to bizarre and creepy movies, Beetlejuice is right up there as one of the most twisted and unsettling comedy horror movies of all time. Now, we spotted some terrifying footage of behind-the-scenes animation tests that make the '80s movie even more nightmare-inducing than ever before.
The comedy movie stars Batman actor Michael Keaton as the titular evil spirit, who is hired by a recently deceased couple to cause mischief and drive out the new family living in their home. As you would expect with any Tim Burton movie, there are some pretty weird moments in the film.
In a video from the 2018 Documentary for the Recently Deceased: The Making of Beetlejuice, you can see some of the test footage of the stop-motion animated sequences from Beetlejuice. But be warned, it's going to keep you up at night!
The video features 35mm footage from Tim Lawrence, who was involved in the documentary thanks to his role creating the stop-motion for the Adam and Barbara transformation scene from the ghost movie.
We see Adam's head mutate out of shape and become the beak-like image from the final film, and let's just say, even though we know it's not real this is genuinely gruesome to watch.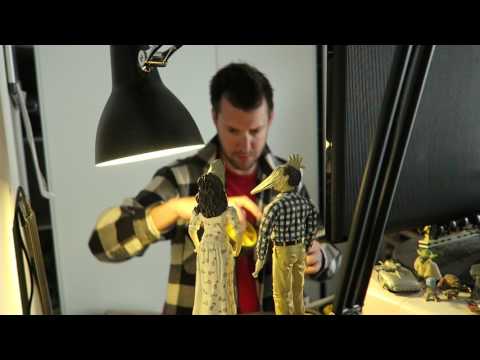 The magic of stop motion is one of the very best elements of any animated movie that utilises the art form, and seeing all the effort the animators go through in the production stages is incredibly impressive.
If you're a fan of Beetlejuice and this video didn't scare you away, why not find out what's happening with Beetlejuice 2. Or, learn about new movies on the horizon with a similarly spooky vibe, like our guide to The Boogeyman release date or the Five Nights at Freddy's movie release date.