We've been waiting for the Barbie movie to arrive for so long now that seeing reviews in the flesh feels surreal. Like, we know we've been talking about Barbie for a long time, but it can't be real. Can it?
Well, according to the first reviews to come out for the comedy movie, not only is Barbie very much real, but it's also great. Better than great! Which isn't really a surprise, but it is a delight to see that the Margot Robbie movie is already garnering the praise it more than likely deserves.
Starring Robbie alongside Ryan Gosling, Barbie is going to see the titular doll break out of her plastic dreamscape and join the real world, and is probably going to discover a thing or two about what it means to have a purpose. A terrific idea for a live-action movie based on the character, and is proven to live up to expectations now that we have some solid word of mouth on social media following the premiere.
Screenrant's Joseph Deckelmeier wrote: "Barbie caught me off guard & I mean that in the best way possible. It's funny, bombastic, & very smart. Greta Gerwig aims for the fences & hits a home-run."
The performances, particularly from Robbie and Gosling as Barbie and Ken, also stole a lot of hearts and acquired plenty of praise. Katcy Stephan from Variety said: "Greta Gerwig delivers a nuanced commentary on what it means to be a woman in a whimsical, wonderful and laugh-out-loud funny romp. The entire cast shines, especially Margot Robbie and Ryan Gosling in roles they were clearly born to play."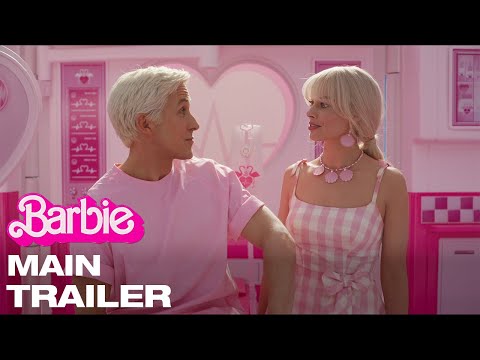 Elsewhere, the production design was also said to be astonishing (though based on how many times we've seen the world of Barbie through the trailer, we didn't need any more convincing on that front!), with Perri Nemiroff from Collider writing:
"The craftsmanship is incredible. In particular the costume & production design includes next-level work that heavily contributes to creating the feeling that these truly are Barbies, their dream houses, and their worlds come to life."
Quite frankly, we didn't think we could be any more excited for the Barbie release date than we already are, but these reviews have given us confirmation that the wait will be well and truly worth our while!
For all the other terrific new movies coming out this year, take a look at our guides to the Oppenheimer release date and Wonka release date. You can also see why we thought that the Barbie movie's body diversity couldn't have come at a better time, and get to know our list of the best movies of all time.