Barbie and Oppenheimer's weekend battle of the Titans (or co-existence of the Titans?) is almost here. And between a new Barbie movie and trying to keep up with everything else going on in tinsel town right now, we're feeling a bit like Peter Parker in Sam Raimi's Spider-Man — perpetually running after buses and arriving 5 minutes too late for 'Pizza time!'
The events drawing the spotlight to these two new movies is actually not the first time something like this has happened though. Yes, we'll see the Oppenheimer release date go toe to toe with the pool parties of the Barbie cast, but the contrast mimics a 2008 smackdown between a different Christopher Nolan movie and a perceived chick-flick.
15 years ago today, The Dark Knight — the best superhero movie ever made — opened against ABBA musical Mamma Mia. If you're wondering about the Earth-shattering results of a 'Bring your mom.' picture going up against a dark and gritty Batman flick, we'll tell you — but not before you place your bets on the Meryl Streep vs. Caped Crusader fisticuff (we're going Meryl).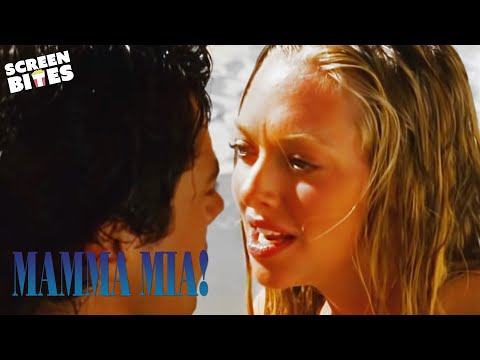 Being a fine example of counter-programming [targeting the audience the movie you're opening against doesn't cater to], both had their day in the sun. Mamma Mia made a total of $609.8 million with an opening of $27,751,240, and TDK raked in $1.006 billion with $158,411,483 from its opening.
Those numbers may have a stark distance between them, but Hollywood's profits largely come down to money made after the production budget (which doesn't include marketing). When you consider Mamma Mia cost $52,000,000 to make, it's clear it's one of the best musicals out there when it comes to the green stuff.
Barbie movie release date is tracking to land with a bigger boom than Oppenheimer, but the latter is distinctively an awards play. That being said, the Barbenheimer free advertising on social media could have a net positive effect on both films, instead of negative as pundits originally thought.
We've got guides to the best movies, Oppenheimer cast, and the DC movies in order if you'd like to know more about Nolan's newest film or the DCU, and we also have some thoughts on why the Barbie movie's body positivity couldn't have come at a better time. And by the way, Christopher Nolan is thrilled about this.