What is the Baki Hanma season 2 release date? Season 1 of the series, which follows the titular character's time in the Arizona State Prison system and brings him up against America's most capable bawler, Biscuit Oliva, focuses on the fighter's quest to take down his father.
The anime series' franchise has a decades-long history but has made its way onto Western screens with this TV series courtesy of Netflix, which is up there with Crunchyroll when it comes to streaming services with healthy amounts of anime.
But what is coming down the pipeline next for this combat-heavy series, and when is the Baki Hanma season 2 release date? Don't fear, we've collected all the information about the upcoming season for you here.
Baki Hanma season 2 release date speculation
There isn't a season 2 release date yet, but another season has been confirmed. Netflix confirmed season 2 six months after the anime series premiered.
Given it's been over a year since the first season dropped, we could hazard a guess that 2023 is not out of the picture for season 2 to come out.
As one of the most popular anime series on Netflix, it's not surprising it got renewed. We'll keep you updated when further information becomes available, so check back with us.
Baki Hanma season 2 plot speculation
We don't have an official plot synopsis for season 2 yet, but signs point to Baki continuing his quest to hunt down his father.
Baki may have more hurdles to jump before he can do this, though. The end of season 1 saw Baki defeat Biscuit Olivia, but given the nature of the adaptation, we'll surely see another contender rise up — especially after that tease where we witnessed a preserved caveman fighting a dinosaur. Baki's next opponent, perhaps? It seems so, especially considering his prominence in the season 2 production announcement video Netflix released.
We'll find out soon enough, hopefully gathering some more details when Netflix gives us some breadcrumbs (and a trailer!) about where the story is going.
Baki Hanma season 2 cast speculation
We have no official word on the Baki Hanma season 2 cast, but Nobunaga Shimazaki will almost certainly return to voice Baki.
We're also likely to hear Takaya Hashu as Gerry Strydum, Akio Tsuka as Baki's father Yuujirou, and Hôchû Tsuka again as Olivia Biscuit, but none of this is set in stone as of yet.
We'll update you when an official cast list is announced for all of season 2's anime characters, so keep an eye out.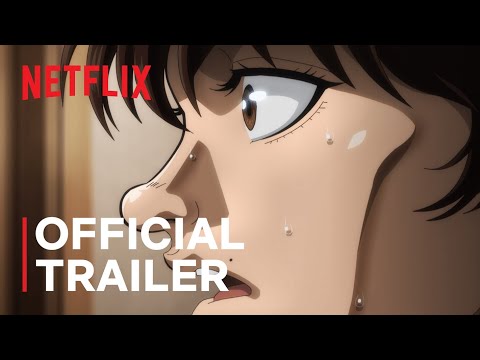 And that's all we've got for you at the moment in regard to Baki Hanma season 2. There are sure to be more juicy details to come in the future.
In the meantime, why not check out our guides on Studio Ghibli movies, the best anime villains, and the best anime movies of all time? Or, for a different flavour, see what other genres populate our list of new movies.