Back to the Future has been back in the public eye recently following the release of Michael J. Fox's new movie, Still: A Michael J. Fox Story. The documentary covers his battle with Parkinson's disease, as well as his sky-rocketing career as a young actor and his involvement in one of the best time travel movies ever made.
Since Star Wars fans get May 4, it makes sense that Back to the Future devotees get a day of their own, too. Luckily, there's reason to celebrate our favorite science fiction movie today, because a small detail in the film makes May 23 a notable day.
In the comedy movie, Marty McFly is inexplicably friends with Doc Brown, a disgraced scientist who ends up successfully creating a time travel machine.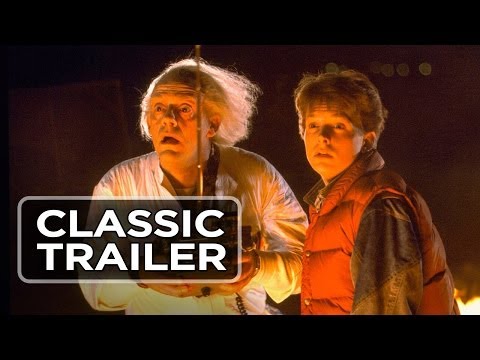 In the sequel, Back to the Future Part II, Marty has to re-correct the timeline of Hill Valley in order to save its future and the fates of those he loves, à la It's a Wonderful Life. In the 'dark' timeline, Doc Brown was declared legally insane for his crackpot inventions, and ended up being institutionalized.
As pointed out on Twitter, May 23 marks the date of this very event, as evidenced by the newspaper clipping that went alongside it.
Luckily, Marty did manage to realign his universe, since in the 'correct' timeline, Doc Brown ends up receiving an award for his work instead on May 23. Congrats Doc, this is your day!
If Back to the Future is your bag, check out the best teen movies and best '80s movies you can binge next. Or, see what we thought of Michael J. Fox's documentary with our Still: A Michael J. Fox Story review, and see if any of the DeLorean trilogy made it onto our best movies of all time list.