With the release of the new 2023 documentary on Back to the Future's leading man, which you can read about in our Still: A Michael J. Fox Movie review, fans of some of the best time travel movies may be compelled to revisit Back to the Future.
After you arrive in the 80s in the DeLorean, see if you can spot the Clint Eastwood reference in Back to the Future 3, which gives a shoutout to the first movies Eastwood did.
In the scene where Marty is getting changed into cowboy clothes, classic film posters for Tarantula and Revenge of the Creature can be seen in the background. Two of Eastwood's earliest acting credits, before he was a boon for the best westerns, are 1955 science-fiction movies.
Considering the homages Back to the Future 3 has with regards to the western genre and the fun it had paddling in that pool, some recognition for one of the best actors of all time in that part of cinema's history makes sense.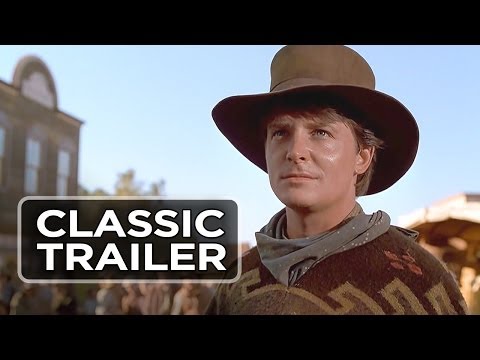 For more timeline mishaps and adventure, check out the best movies of all time, the new movies coming in 2023, and look ahead to the Indiana Jones 5 release date.