Babylon is the latest picture from acclaimed filmmaker Damien Chazelle, and it's unlike anything the director has ever done before. In an interview with The Digital Fix, we picked Chazelle's brain as to why the comedy movie is so wild and vulgar, and he had the perfect response.
The new Damien Chazelle movie is set during the 1920s, a time when Hollywood was transitioning from silent movies to the talkies. It was a period which saw many movie stars indulging in their last moments of fame and power. The epic drama movie stars Margot Robbie, Brad Pitt, and Diego Calva among others.
Our Babylon review highlights just how shocking it is to see Chazelle make a movie which includes sex, drugs, vomit, and human waste. When we had the chance to speak to the director himself, we just had to know why he went with this approach.
"It was an outrageous time, it was a shocking time, it was a transgressive time. You know, the world the movie depicts, you have to try to understand Hollywood, at that moment in history, it wasn't the global behemoth we now think of it as. It was this very new thing with a lot of new money," Chazelle said.
"There was a kind of behaviour and an unbridled, hysteric kind of energy to the place that I think has since gone away," Chazelle added. "The movie needed to recapture that time when movies were truly considered vulgar. I needed to be vulgar; I needed to be outrageous; I needed to shock; I needed to offend; I needed to push the envelope."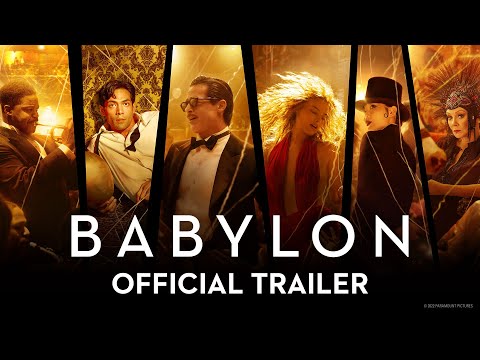 While the depiction of such gross behaviour on screen may be a little jarring and surprising, especially from a filmmaker who usually produces such dreamlike moments, Chazelle's motivations certainly make sense.
We'll have more from the Damien Chazelle interview later this week, but in the meantime you should probably find out how to watch Babylon. Or, check out our list of the best Margot Robbie movies and the best Brad Pitt movies for more from the stars of the new movie.