For many, Babe is a beloved movie that will always secure a soft sport in their hearts. In fact, Babe may just be one of the best family movies ever made. I mean, it's a talking pig. Does it get much better than that?
Babe followed the story of a small pig who wants to be a sheepdog. Of course, all the animals make fun of him, but with a little help from his friends, Babe goes on to prove that you can do anything, even if you have a little curly tail. It's an adorable movie that's very cleverly made, utilizing real-life animals and people (James Cromwell, mind you), and using CGI to animate their mouths.
It's closer to Homeward Bound than it is to, say, The Call of the Wild. And it stands as one of the best feel-good movies around, if you completely ignore the shameful fever dream that is Babe 2: Pig in the City. But we also have to blame Babe a little bit, because this delightful tale also inspired one of the worst movies of all time.
There are plenty of bad movies out there, but we're talking about Baby Geniuses. The movie that you shouldn't touch with a ten-foot pole. Baby Geniuses is so bad, it's practically famous for it.
As you've probably guessed from the title, the kids movie follows a group of overly-sentient babies that have insanely high IQs. Naturally, baffling hijinks ensue, and the babies must work together in order to escape the clutches of a group of scientists.
It's hard to tell what's most disturbing about this movie. The freakish CGI of the babies talking with their rubbery little mouths, or the fact that the cast is stacked. Kathleen Turner, Christopher Lloyd, Kim Cattrall, and Jon Voight make up this cast, and we're sure they probably regretted it forever.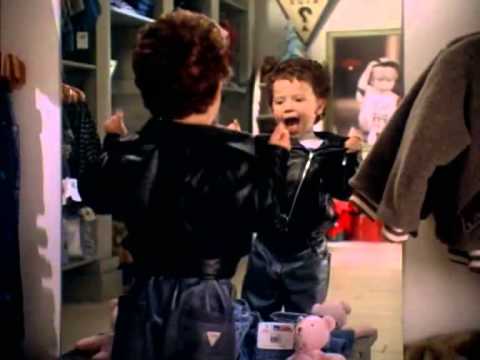 It's no exaggeration to say that this '90s movie is very much nightmare material, and is reminiscent of that Trainspotting scene… but potentially worse. The movie has 2% — yes, 2% — on Rotten Tomatoes, and has long since been remembered as a movie that should never have been made.
So, what does Babe have to do with all this? Well, a lot, actually. You see, it was because of Babe that Baby Geniuses really even exists. Baby Geniuses was very expensive, and the type of CGI used was rather experimental for the time. However, when the producer David Saunders saw how good the same techniques in Babe were used, he was inspired to push ahead with the production of Baby Geniuses.
"I thought if it could be done, it could be fabulous," Saunders said [via The New York Times]. "But that was a big if. Then I saw 'Babe,' and although the mouth morphing was not perfect, it showed me what the potential could be."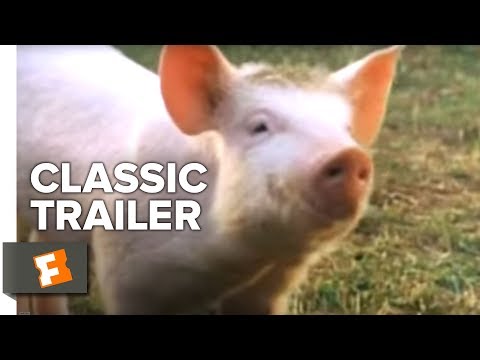 Of course, Babe and Baby Geniuses are not one and the same. One is a heartfelt tale of ambition and acceptance that is merely enhanced by CGI, and the other will provide the newest monsters for your next sleep paralysis bout. So yes, while we love Babe, there is some blame to be had there. In other words: that'll do pig, that'll do.
For more family fun, check out everything we know about the Wish release date and Wonka release date. You can also take a look at our list of the best Disney movies and best animated movies. Or, if you think Babe and Baby Geniuses are more frightening than friendly, check out our list of the best horror movies.
You can also take a look at all the new movies coming your way, as well as our list of the best movies of all time.