What is the Pachinko season 2 release date? When acclaimed filmmaker Kogonada makes a TV show, it's our duty to pay attention, and Pachinko most certainly got our attention.
The TV series is based on a 2017 novel of the same name by Min Jin Lee, and brings together a phenomenal cast and crew to create one of the best Apple TV shows. It's a drama series which has been praised for its delightful cinematography, scintillating writing, and the performances of the ensemble cast.
It's no surprise then, that Apple TV Plus decided to give the go ahead to a second season on the streaming service. So, here's all you need to know about the Pachinko season 2 release date.
Pachinko season 2 release date speculation
As of May 2023, there is no confirmed Pachinko season 2 release date. However, the show has been greenlit for a second season, so it's definitely coming at some point.
Pachinko showrunner Soo Hugh is working on another series at the moment, so we could be waiting a while, but we estimate Pachinko season 2 will come at some point in 2024.
Pachinko season 2 cast speculation
We can be fairly certain that Kim Min-ha and Youn Yuh-jung will return to the Pachinko season 2 cast to play two versions of lead character Sunja.
Lee Min-ho is also likely to be back as Koh Hansu, as well. In fact, we suspect most of the original cast will reprise their roles for the next instalment of the show.
The Pachinko season 2 cast:
Kim Min-ha as Sunja
Youn Yuh-jung as Sunja
Lee Min-ho as Koh Hansu
Soji Arai as Baek Mozasu
Jin Ha as Solomon Baek
Han Jun-woo as Baek Yoseb
Jung Eun-chae as Kyunghee
Felice Choi as older Kyunghee
Steve Sanghyun Noh as Baek Isak
Anna Sawai as Naomi
Pachinko season 2 plot speculation
As of April 2023, there are no details regarding the Pachinko season 2 plot but we can look to the book for hints. Pachinko has so far been a fairly faithful adaptation of the source material, with a few twists.
The last we saw, Sunja had gained some independence as a kimchi seller, and was awaiting the return of her husband from prison. This situation is likely to be picked up in Pachinko season 2.
We will also see new character Naomi bringing a fresh dynamic to proceedings, but how her role will develop remains to be seen. We can expect to see plenty of characters evolve and develop as the show goes on, and things could well get emotional as the stakes are raised.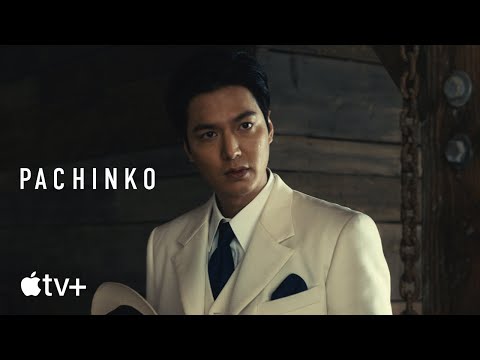 Pachinko season 2 trailer speculation
As of April 2023, there is no Pachinko season 2 trailer. We will be waiting a while for this, as the show has not even entered production on its second season yet.
Where can I watch Pachinko season 2?
You'll be able to watch Pachinko season 2 exclusively on Apple TV Plus when it airs. The show is an Apple original and will be part of the streaming platform's subscription package.
How many episodes of Pachinko season 2 will there be?
As of April 2023, there is no information as to how many episodes there will be in Pachinko season 2. The first season contained eight episodes, so it's safe to assume the next chapter will be the same.
That's all we know about Pachinko season 2 at the moment. Here's everything new on Apple TV Plus so you can keep up with all the content on the platform, like the Severance season 2 release date. Alternatively, check out our guides to the new movies coming this year, the best Korean movies, and our list of the best movies of all time.