Is Alien streaming? Ridley Scott set up a haunted house in space with his 1979 movie Alien. The ill-fated crew of the Nostromo found themselves forced to hide from the terrifying creature stalking through the spaceship, and audiences have certainly never forgotten the pure nightmare fuel of the Xenomorph.
There's no denying that the Alien timeline has given us some of the best horror movies and best science fiction movies of all time, with Sigourney Weaver's defiant Ellen Ripley one of the best female characters to ever grace the big screen. We all remember the big moments, including the lose-your-lunch shock of that chest-burster sequence, but Scott conjured palpable tension throughout his masterful outer space spook-fest.
Alien has had a terrific impact on cinema history, and it still stands up to a rewatch – even if you've already seen it a million times over the years. Here's how to watch Alien, just in time for Alien Day. You can allow yourself to be horrified by the Xenomorph at least once more, right?
Where can I watch Alien?
Alien is available to stream via Disney Plus in the UK, and it's on Starz in the USA. You can also rent/buy it on digital platforms, or on Blu-ray. Loads of choices!
Alien is an undisputed classic of '70s cinema, and it's available to watch in plenty of different places. Physical media fans may already own a copy, but you can buy it in a variety of formats, or get hold of it online – whether that's on streaming services or as a digital rental.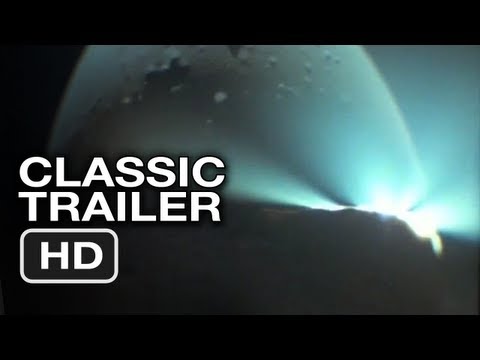 Is Alien streaming?
You can stream Alien on Starz in the USA and Disney Plus in the UK, if you're a subscriber to those platforms.
It's also available to DirecTV subscribers in the USA. In the UK, though, Disney Plus is the only place to go.
Can I watch Alien online?
Alien is available to rent or buy on all of the major digital platforms, as well as on streaming services.
Alien has a streaming home on both sides of the Atlantic, as we explained above. But it's also available to rent and buy via all sorts of digital platforms, including Amazon, YouTube, Google Play, Apple, and Microsoft.
And the even better news is that, via most of those platforms, you can get the movie in 4K quality. Now that's a surefire way to make that creature even scarier.
Is Alien on Netflix?
No, Alien is not currently streaming in either the USA or the UK on Netflix. We'll keep our eyes open, though, and let you know if Alien shows up on a Netflix catalogue on either side of the Atlantic.
Is Alien on Disney Plus?
If you're in the UK, Alien is available to stream on Disney Plus. But you can't stream it via Disney in the USA, sadly.
In fact, there's even better news for British viewers as the entire Alien franchise is part of the Disney Plus catalogue. That's everything from the 1979 original through to Alien: Covenant from 2017.
There are even the cross-over films with the Predator franchise. Although, their reputation as some of the worst movies ever made might put you off them a little.
Is Alien on Prime Video?
Alien is available on Prime Video for rental and purchase, and you can stream it in the USA via the extra Starz channel.
Prime Video subscribers can't access Alien as part of their package, but it's available as a rental or a purchase in full 4K glory. You can, however, stream it in the USA if you have the additional Starz channel as part of Prime.
Is Alien on Blu-ray?
Yes, you can get Alien on Blu-ray. Alien is available in a variety of formats from digital and physical retailers. You can also get it along with its sequels as one of the best horror series in cinema history in various box sets and collections.
So now you know how to watch one of the best movies of all time. If you want to turn your attention to new movies, then we've got guides to the Insidious 5 release date, the Barbie movie release date, and the Oppenheimer release date.