Will there be an Aggretsuko season 6? Since 2016, TV fans have fallen in love with the adventures of the anthropomorphic red panda Retsuko, as she navigates an unsatisfactory accounting job by day and belts out some karaoke death metal by night. For five seasons, we've seen Retsuko love, scream and go through career changes – but what is next?
Based on the cartoon character created by "Yeti" for the mascot company Sanrio, Aggretsuko is an anime series that follows the 25-year-old stressed-out worker Retsuko. Since being picked up by Netflix in 2018, the TV series has shown Retsuko and her friends working together to overcome their social anxieties and issues. And with Netflix having recently released season 5 of Retsuko's story, fans may be wondering if the beloved show will return with more relationship drama and fast-paced metal music tracks.
Well, The Digital Fix is here to break down all the details. Here we go over the Aggretsuko season 5 ending and break down the big question: will there be an Aggretsuko season 6? So strap in and get ready to find out all the answers below.
Will there be an Aggretsuko season 6?
Unfortunately, there will be no Aggretsuko season 6. I know, we are upset too. In January 2023, a month before the Aggretsuko season 5 release date on February 16, Netflix revealed that the show would be ending.
It is important to note that we said ending, meaning that the animated series wasn't cancelled and didn't leave us cold turkey with any real cliffhangers. In fact, even if we begged for an Aggretsuko season 6, we'd be struggling to think of more plotlines and stories for the musically inclined anime characters. From pop stardom, love triangles and now politics, Retsuko has done it all. Warning minor spoilers ahead!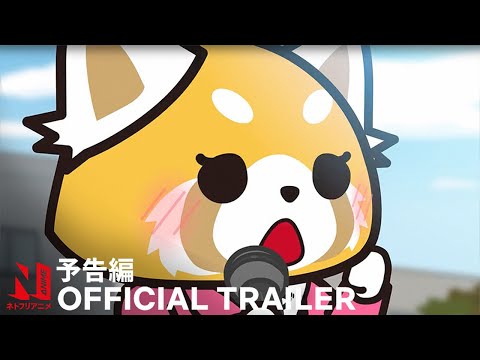 In Aggretsuko season 5, we see our favourite red panda run for office. However, despite inspiring a massive voter turnout, it is still a loss. Still, Aggretsuko seems pretty pleased with her life at the end of the day. She and Haida are happily living together and have separate jobs. Retsuko is happy, but as she begins her gruelling commute on the train, we also see that her metal singing therapy is still in full swing too.
In short, Retsuko is still the stressed-out worker and heavy metal fan we saw in season 1 of the romance anime, but she is happier and finally content. What more could you ask for?
Where can I watch Aggretsuko?
You can watch all seasons of Aggretsuko on the streaming service Netflix. Episodes of the TV series typically have an 18-minute run time – making it the perfect feel-good comedy series to binge.
Aggretsuko season 5 has ten episodes, with its finale running for 30 minutes. Currently, Netflix is the only platform where you can watch Aggretsuko, so it is time to start renewing those subscriptions, friends!
For more anime, here are our guides to the best anime villains and everything we know about Spy x Family season 2. Or if you are after more Netflix anime, you can now watch the first two seasons of Demon Slayer ahead of the Demon Slayer season 3 release date on the platform.
For future releases, here is our guide on all the new movies heading our way in 2023.