Adam Sandler's name is not typically connected with stunts. He has a strong collection of comedy movies going back decades, and led one of the best movies of recent years with the thriller movie Uncut Gems. He's not exactly Tom Cruise, though.
However, his new movie did require a stunt – albeit not one he performed – that has catapulted itself into the record books for a particular feat of daring.
Sandler has returned alongside Jennifer Aniston for a sequel to one of his best Netflix movies with Murder Mystery 2, which sees Nick and Audrey Spitz set themselves up as private detectives following the events of the first movie.
The new movie takes the characters to Paris, and features a dramatic stunt at the Eiffel Tower. It was that stunt which provided a world first, as director Jeremy Garelick explained to Metro.
He said: "We actually we did get to shoot at the Eiffel Tower. We had an incredible stunt team. Kelly Phelan was the first female to jump off of the Eiffel Tower, she's now in the Guinness Book of World Records."
Other action movies have shot stunts at the famous structure in the past, including James Bond movie A View to a Kill, but Phelan earned herself a record with her impressive stunt.
Garelick added: "We also recreated the top three levels of the Eiffel Tower [thanks to] Perry Blake, our incredible production designer. We built that on stage and we had incredible visual effects – so it was a combination."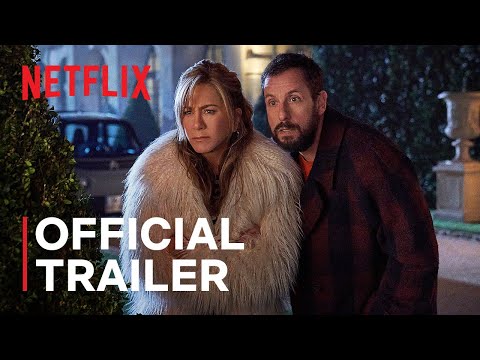 It might not be Sandler himself who has earned himself a stunt record with his new detective movie, but his films have certainly come a long way from the simple slapstick pratfalls of his 2000s movies. We still have a soft spot for Happy Gilmore, though.
For more of the best 2023 movies heading your way, check out our guides to the Renfield movie release date, the Guardians of the Galaxy Vol 3 release date, the Barbie movie release date, and the Fast and Furious 10 release date.